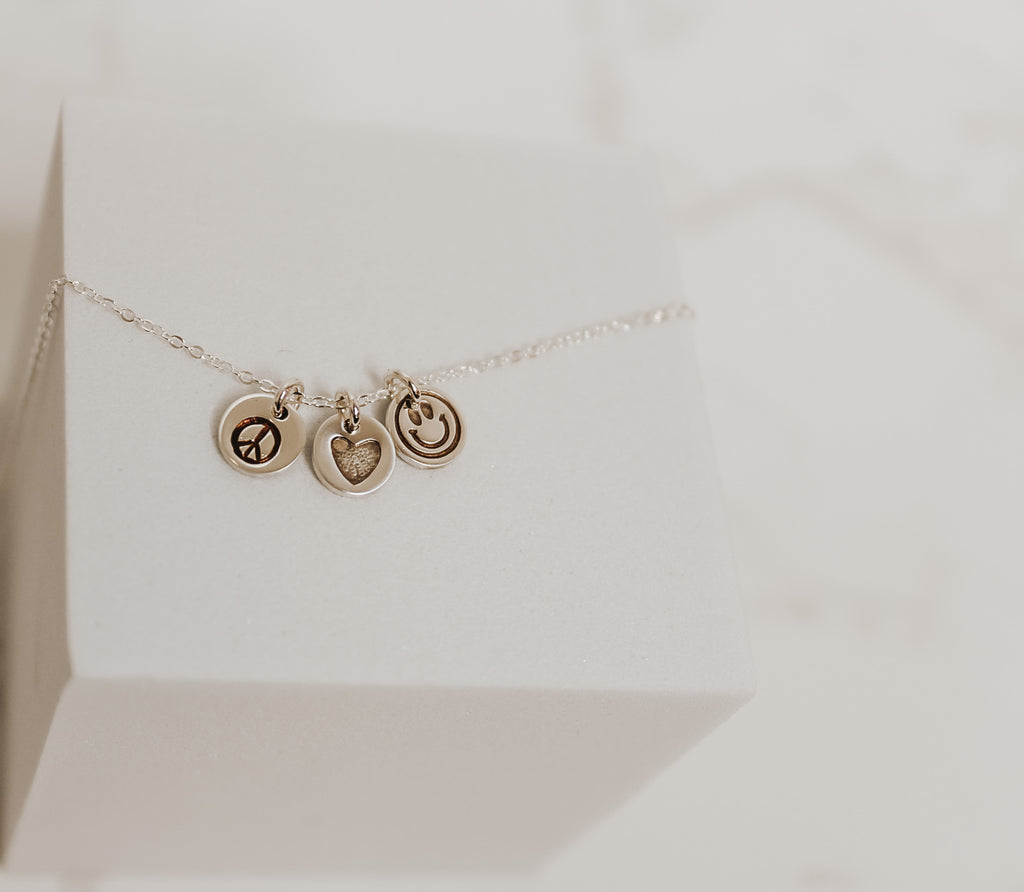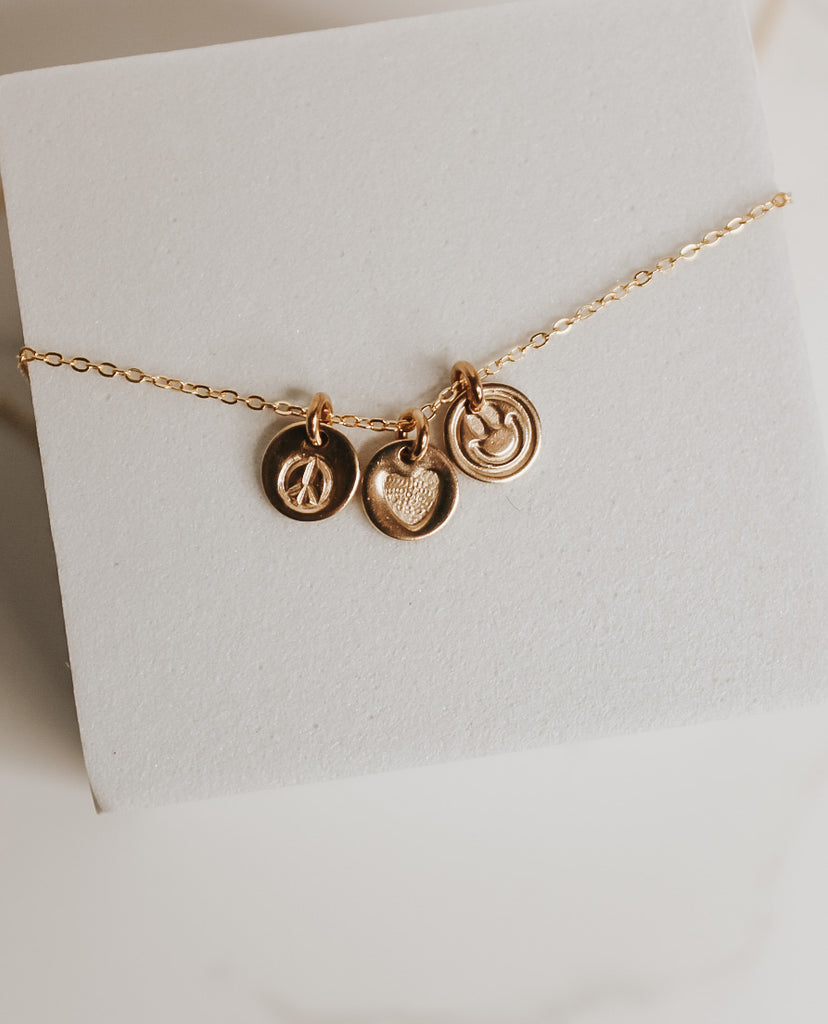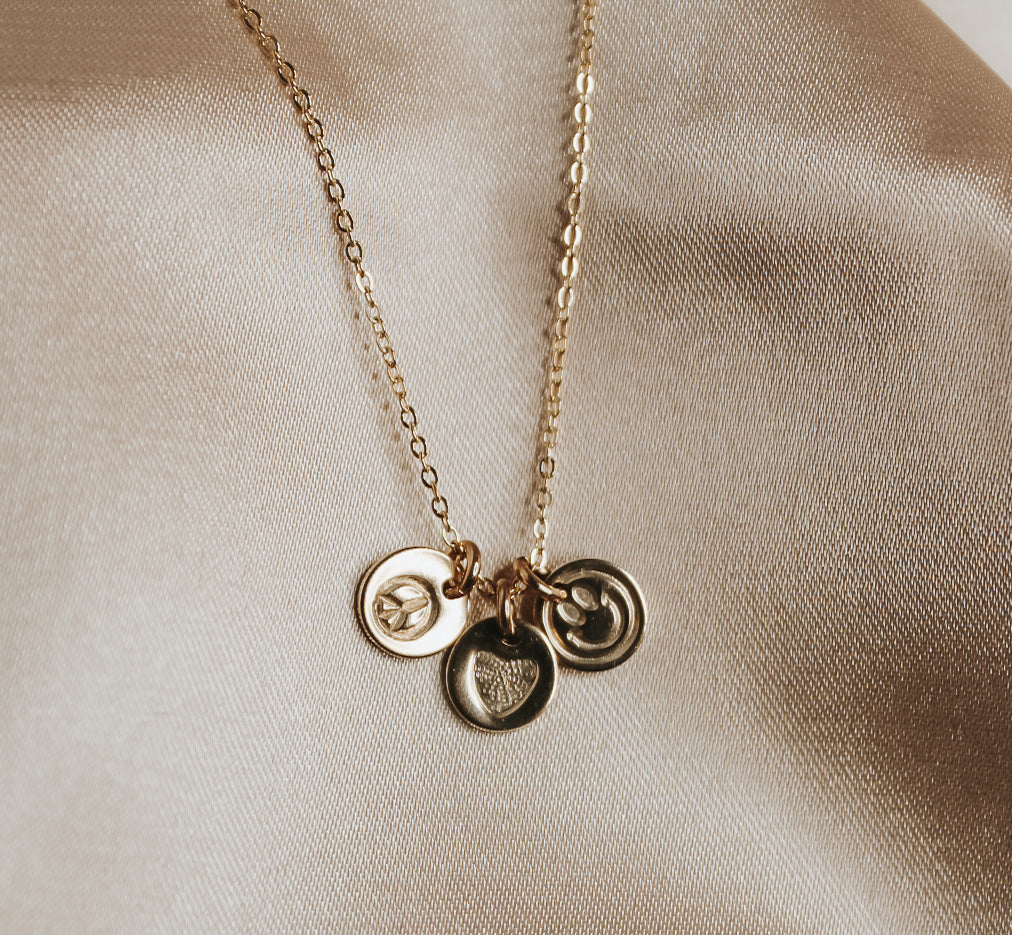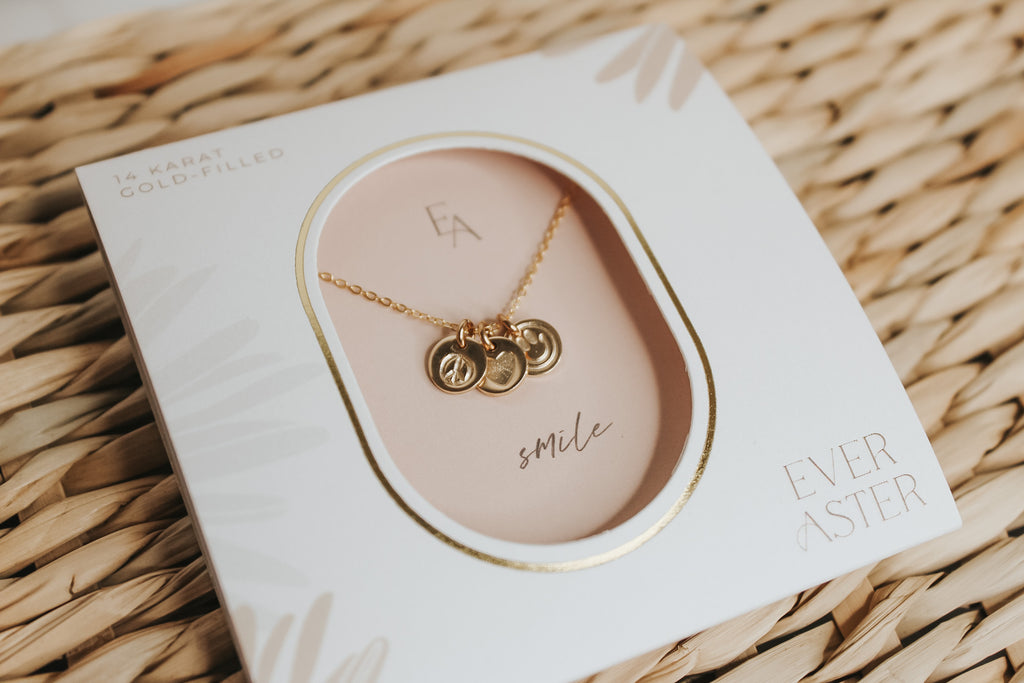 $0.00
Peace Love Smile Necklace
This necklace combines timeless elegance with a touch of positivity. Crafted with utmost care and attention to detail, this necklace is available in your choice of sterling silver or gold-filled, allowing you to customize it to your personal style. 

The Peace, Love, Smile Necklace features three charming 6mm hand-stamped charms, each bearing a symbol that holds a special meaning. The peace sign, heart, and smiley face motifs are delicately imprinted on the charms, adding a whimsical and uplifting touch to the overall design. The charms are attached to a sterling silver or gold-filled chain which is adjustable from 16 to 18 inches making it perfect for layering or to wear by itself.

More than just a stylish accessory, this necklace serves as a gentle reminder to embrace positivity and spread joy. It captures the essence of a carefree spirit, encouraging you to smile and radiate happiness wherever you go.

With its thoughtful design and meaningful symbols, this necklace makes a heartfelt gift for loved ones or a treasured addition to your own jewelry collection. Embrace the power of positivity and embrace your inner joy with this charming and uplifting necklace.