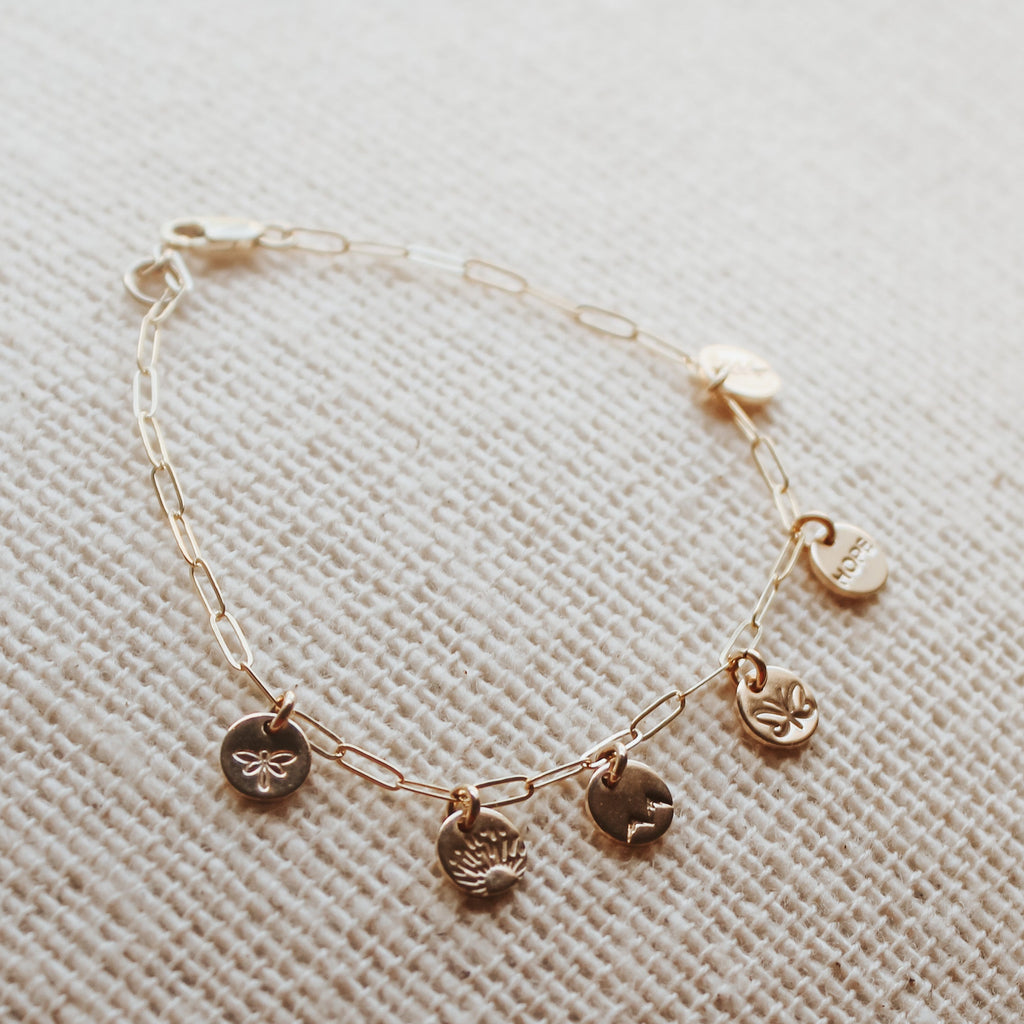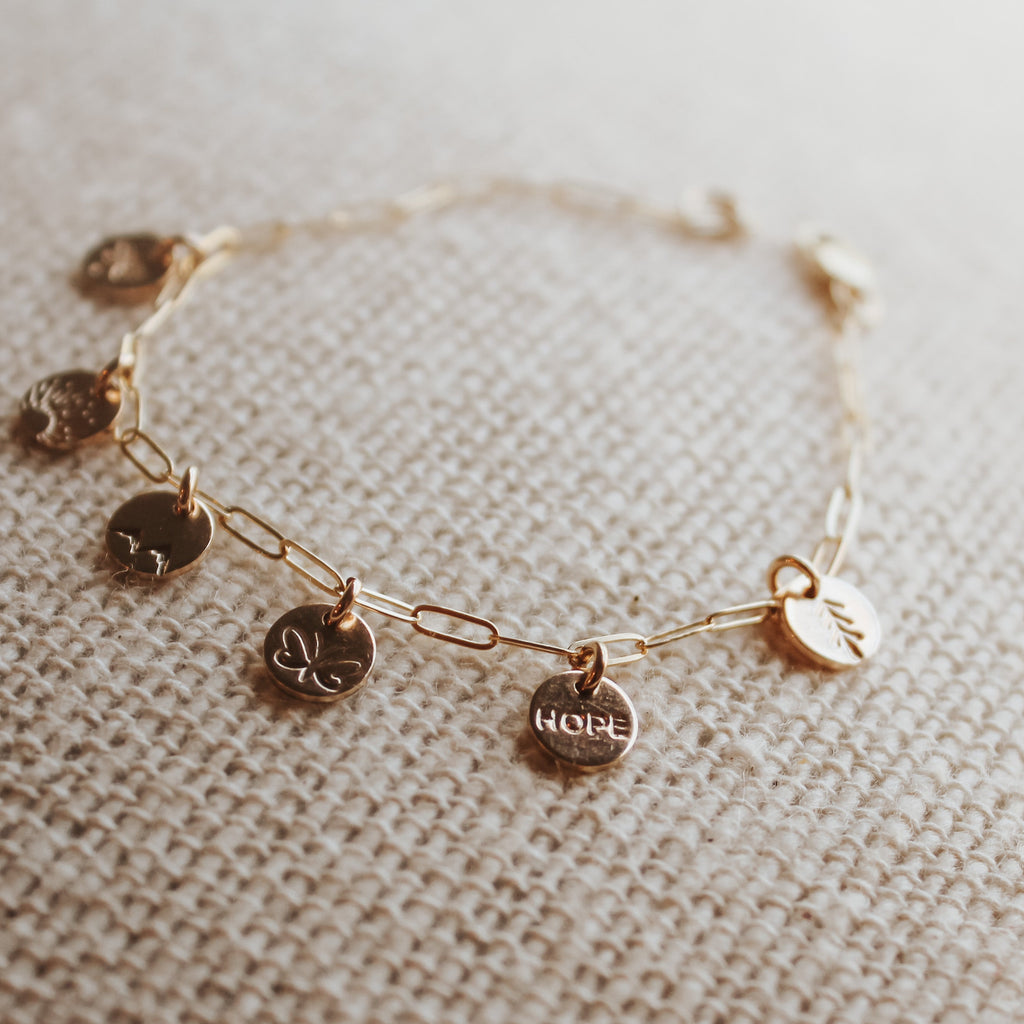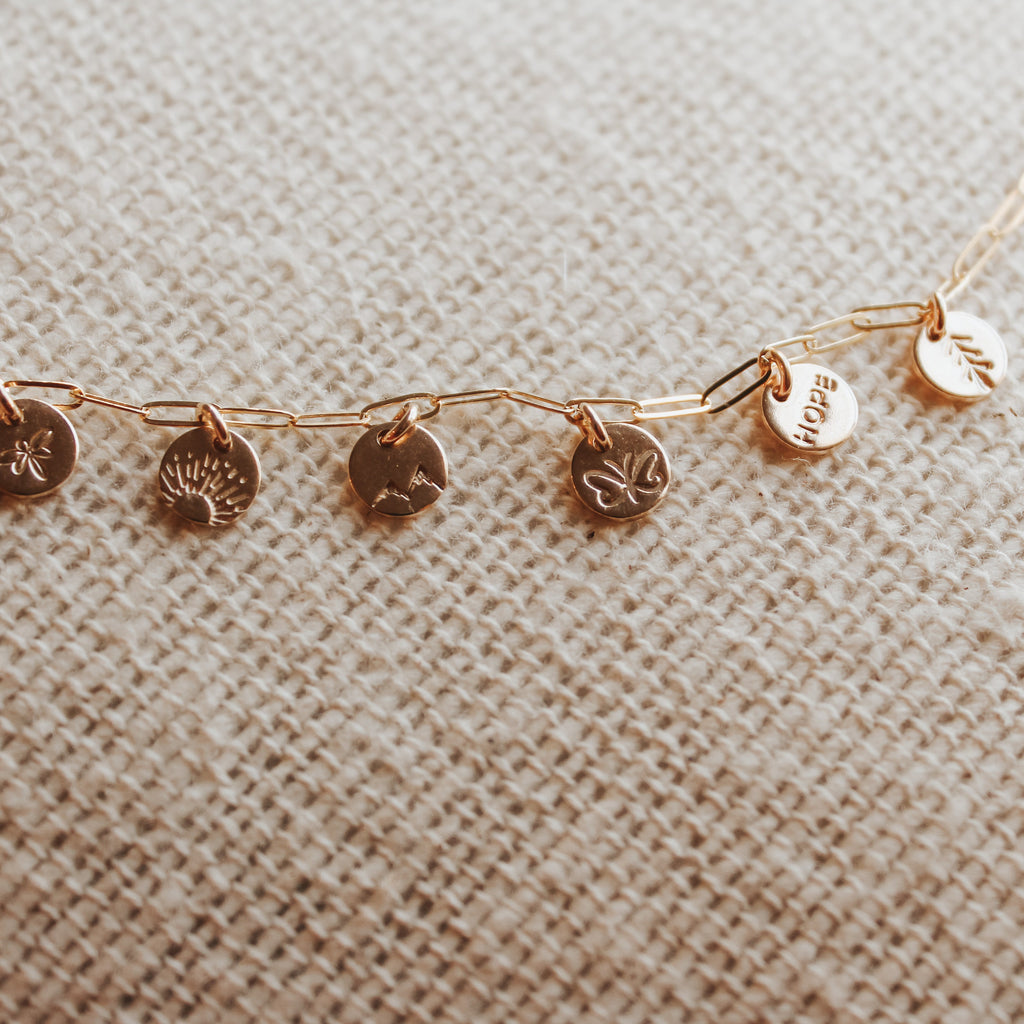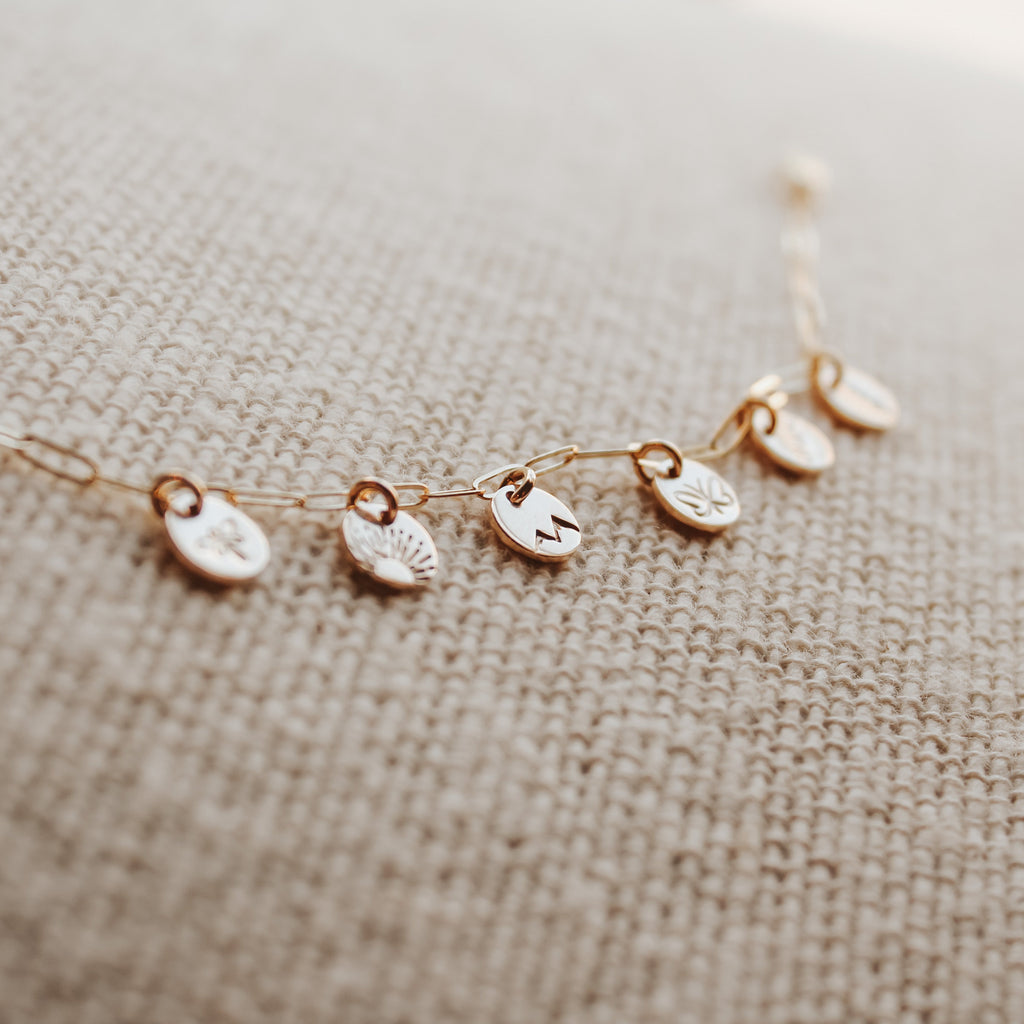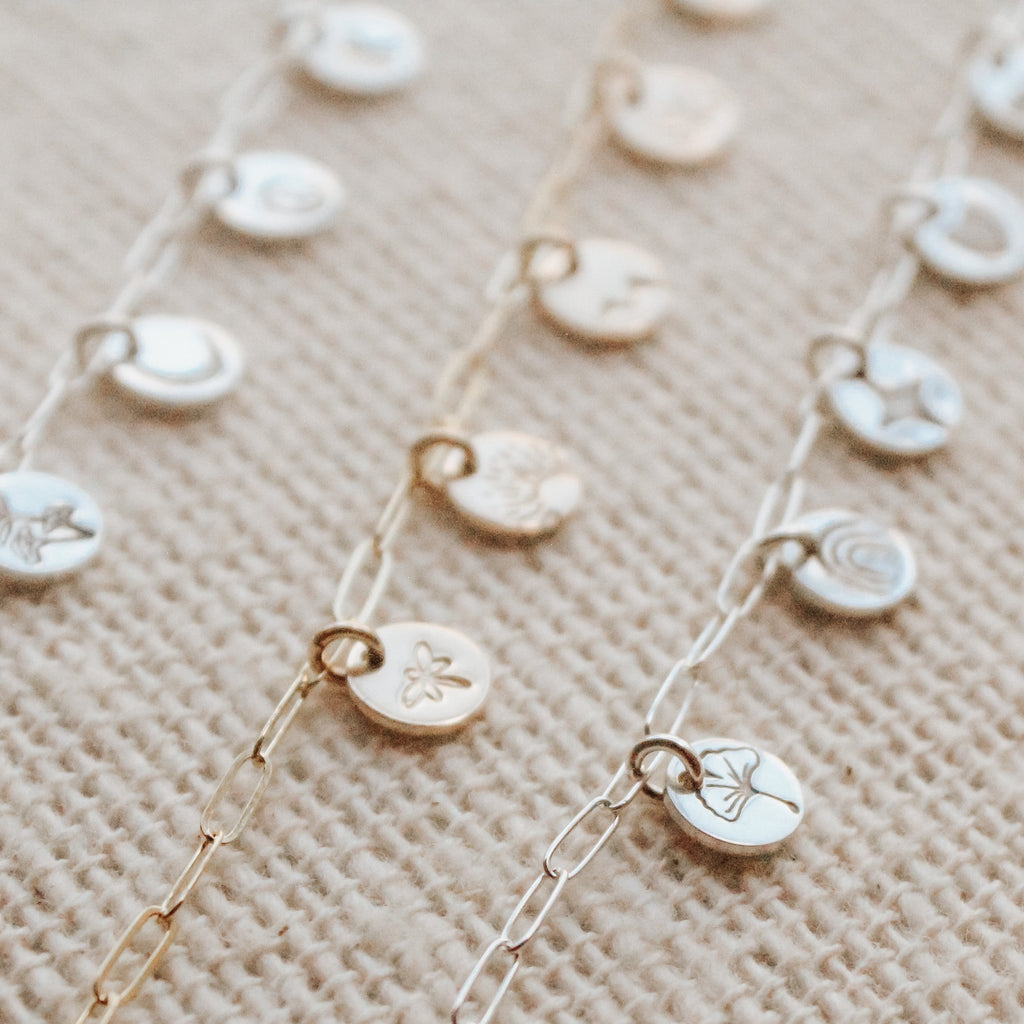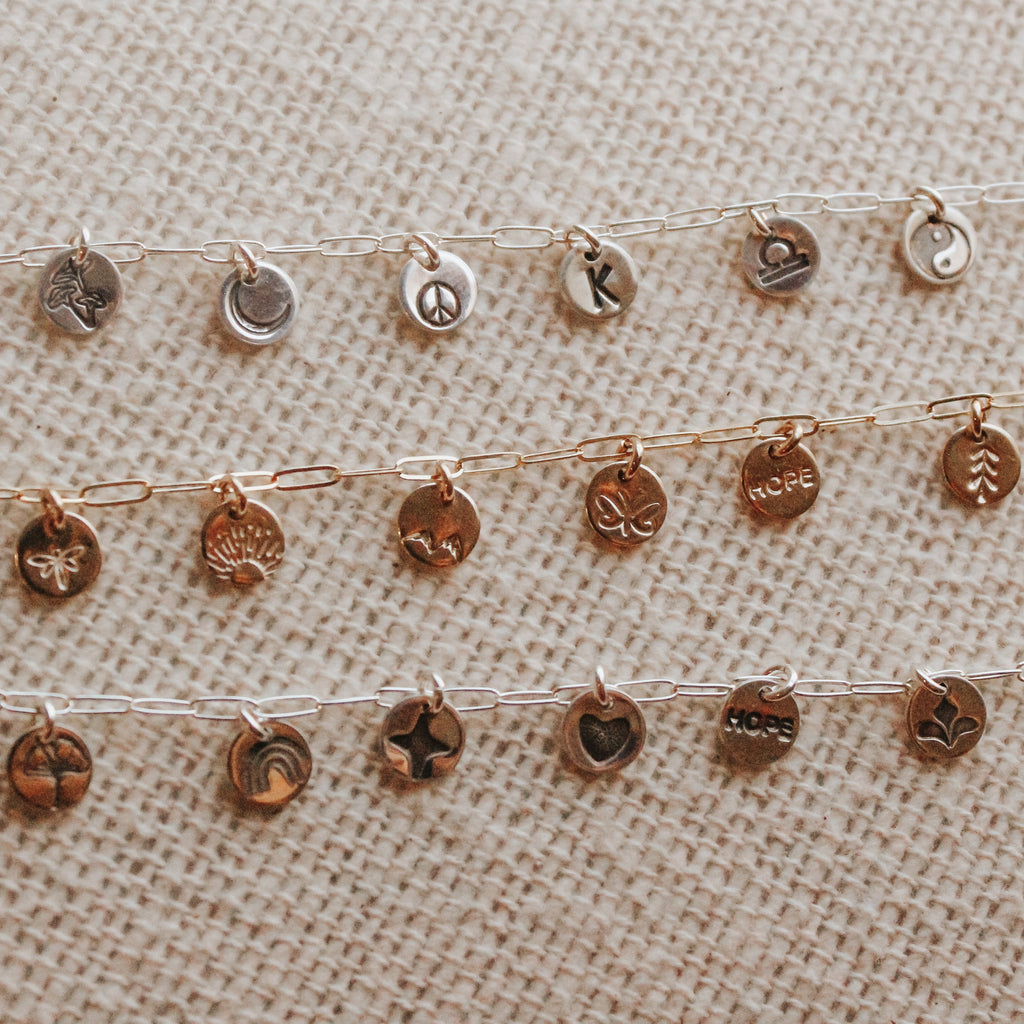 $0.00
Charm Bracelet Preset- New Beginnings
Optimistic and Hopeful.
For you, every day is another opportunity to start anew. You value blank canvases, sunrises, and the moments in life when a new journey begins. The challenge of a new beginning never causes you to stumble.
 The perfect gift for someone who needs a little hope and optimism. This bracelet is already designed for you! If you prefer to design your own charm bracelet, check out our Charm Bracelet listing!
- Choose your metal: sterling silver or gold-filled 
- Choose your bracelet length: 6 inches, 6.5 inches, 7 inches, 7.5 inches
-6, 6mm charms (dragonfly, sunrise, mountains, butterfly, hope, and pine tree)