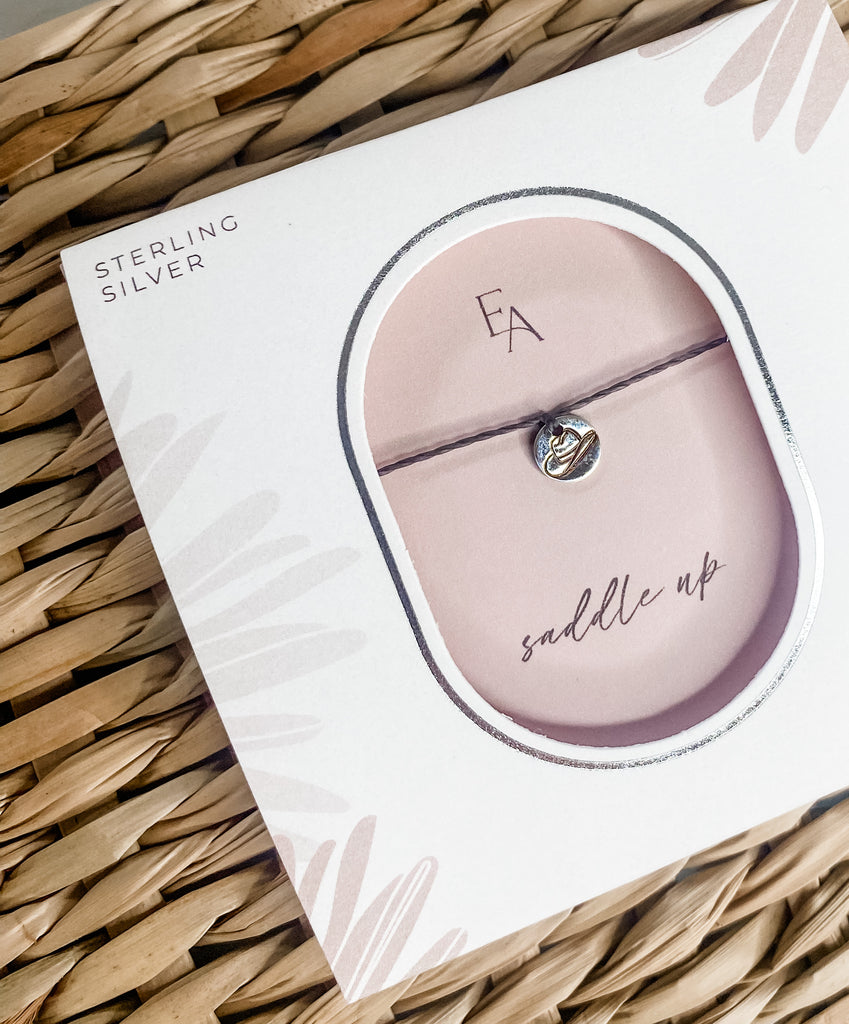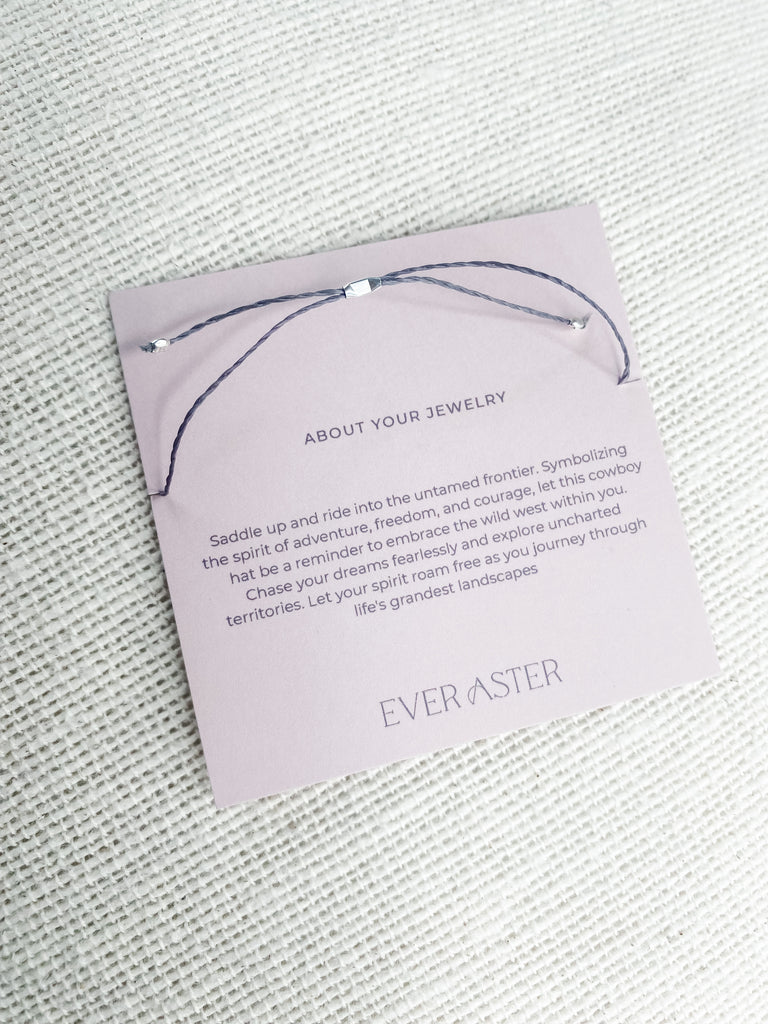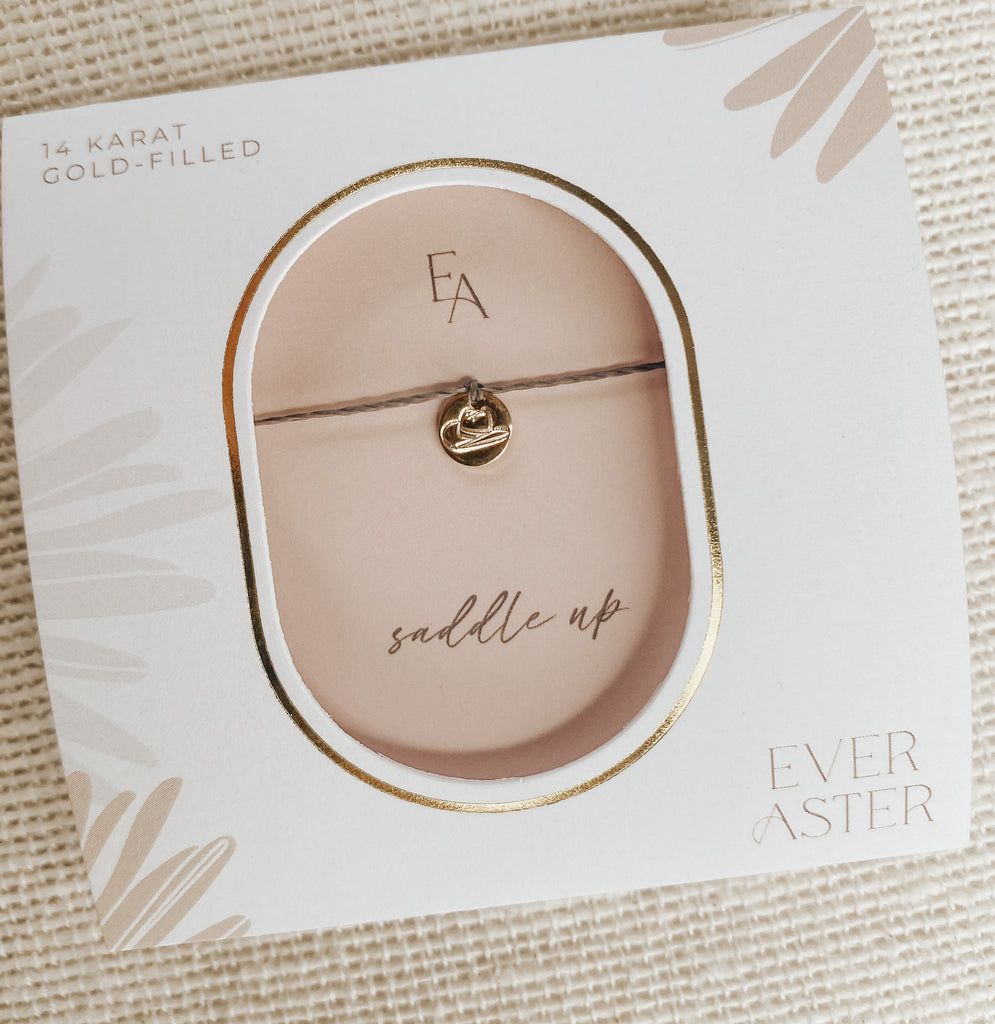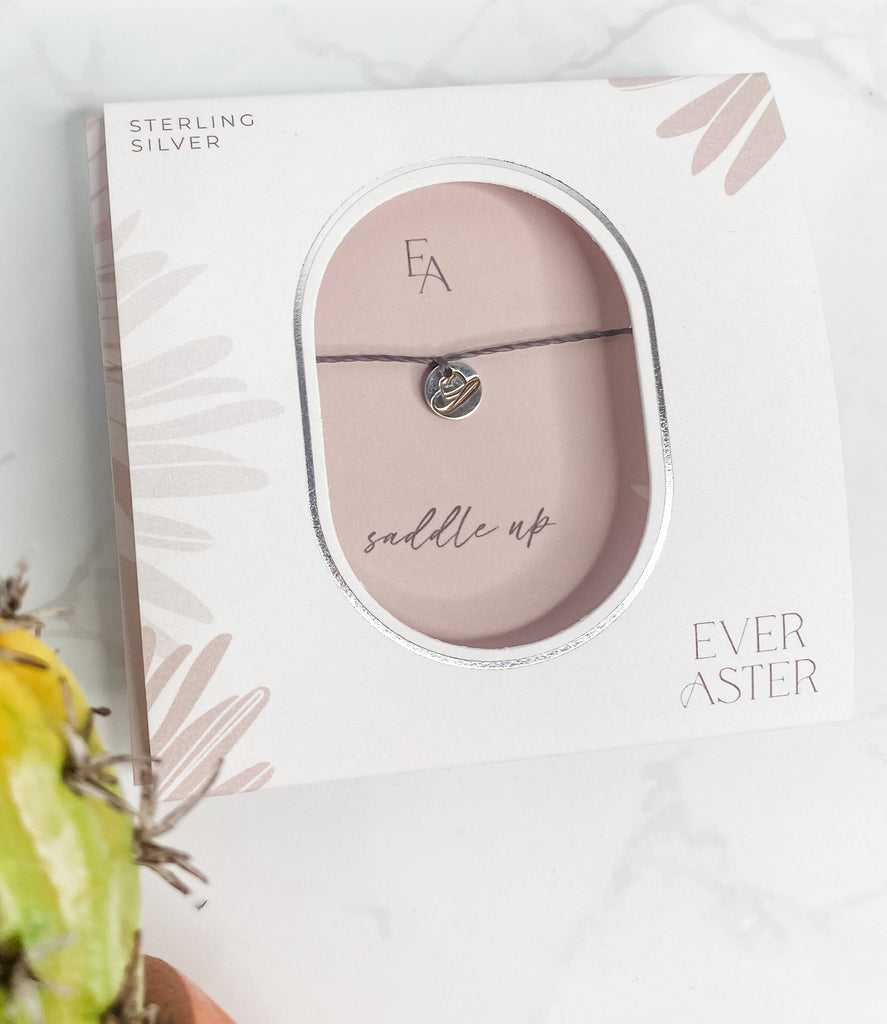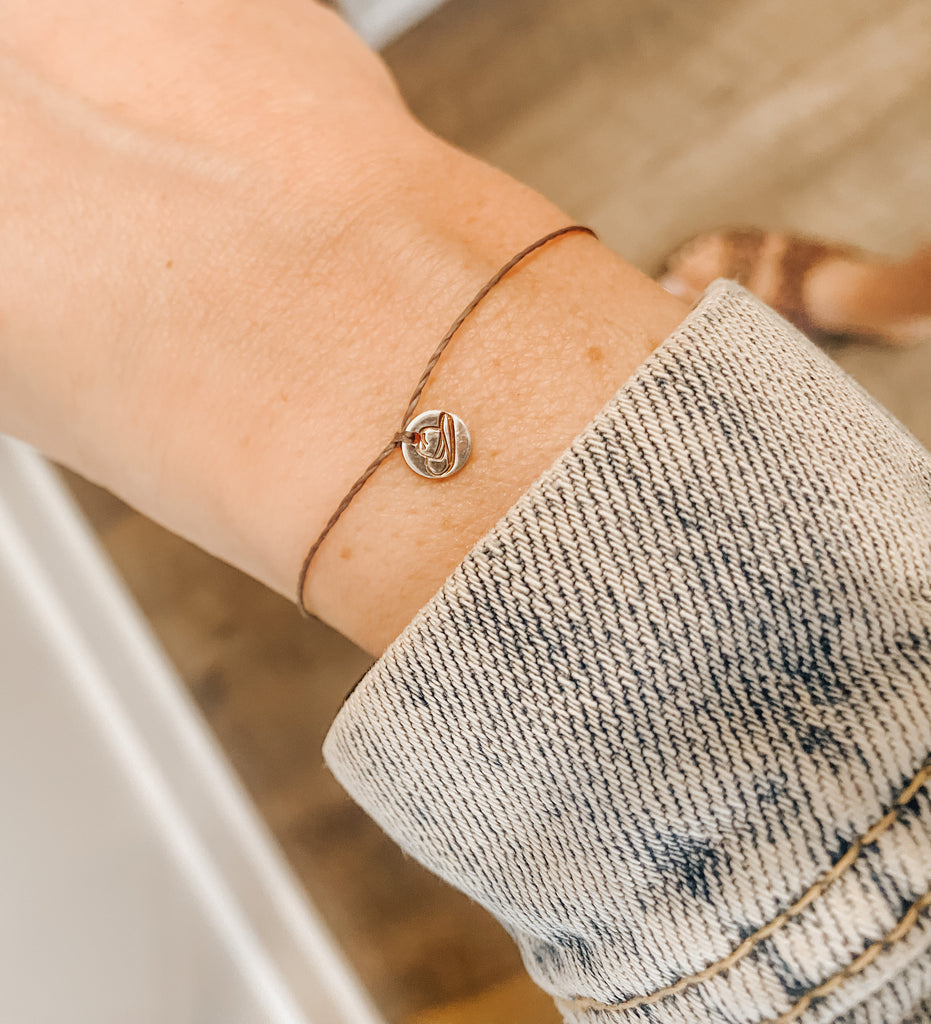 $0.00
Cowboy Hat Bracelet
Introducing our Cowboy Hat Cord Bracelet: a perfect blend of western charm and stylish simplicity. Handcrafted with care, this bracelet showcases a 6mm charm, in your choice of sterling silver or gold-filled, hand-stamped with a cowboy hat design.

Crafted using a durable and waterproof grey cord, this bracelet is built to withstand the adventures of the wild west. Whether you're riding through dusty trails or splashing in muddy puddles, this accessory will stay by your side, adding a touch of cowboy flair to your ensemble.

We understand that comfort and versatility are paramount, which is why we've equipped this bracelet with a sliding closure. Adjust it to your desired fit, ensuring that it comfortably embraces your wrist with ease. With its adjustable design, this bracelet is the perfect gift option, offering a one-size-fits-most convenience.

To add a delightful finishing touch, this bracelet comes beautifully packaged on a card adorned with the words 'saddle up.' Perfect for gifting or treating yourself, this thoughtful presentation sets the tone for an unforgettable western-inspired experience.

Whether you're a true cowboy at heart or simply love the spirit of the wild west, our Cowboy Hat Cord Bracelet is a must-have accessory. Embrace your inner cowboy and let this charming bracelet be a constant reminder of your adventurous spirit.