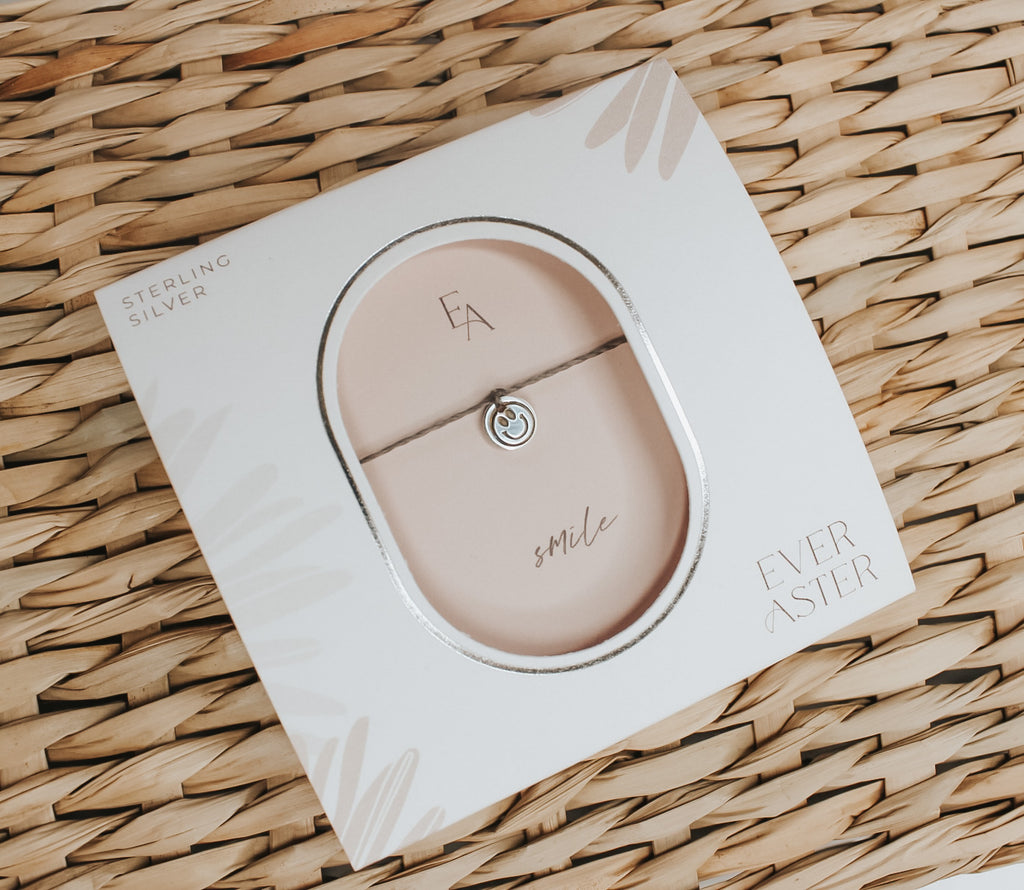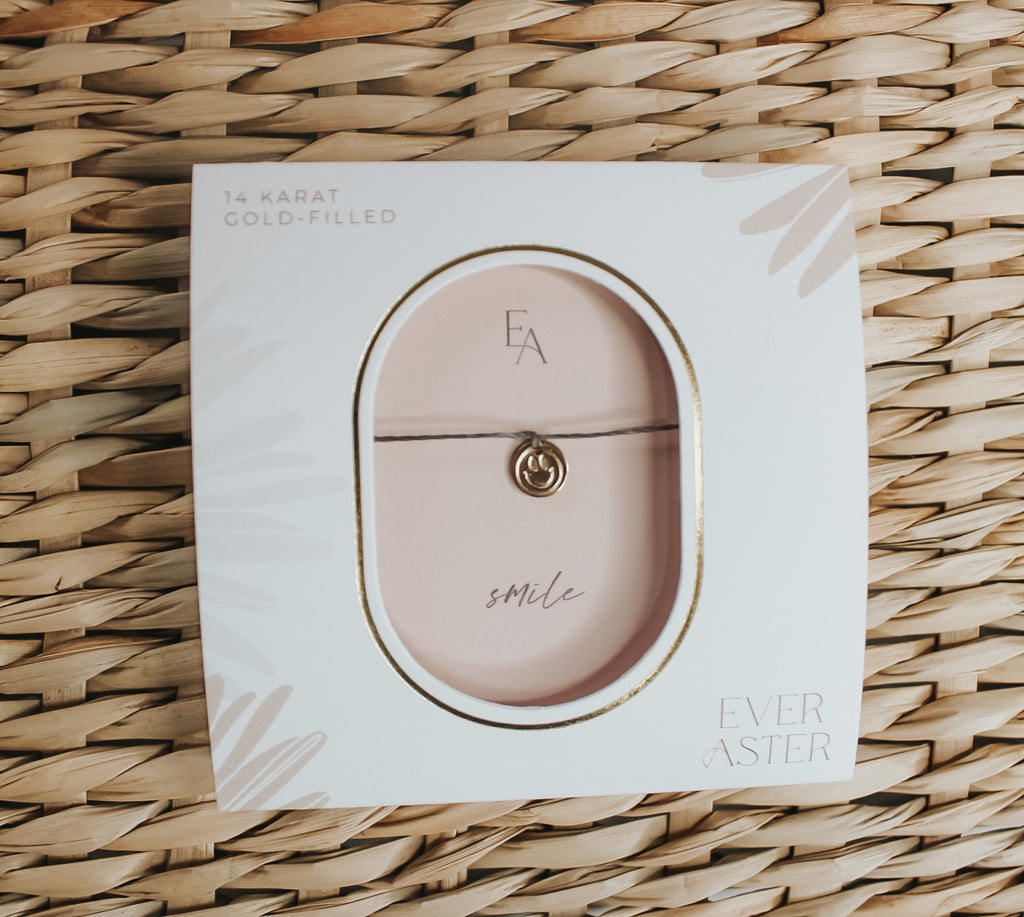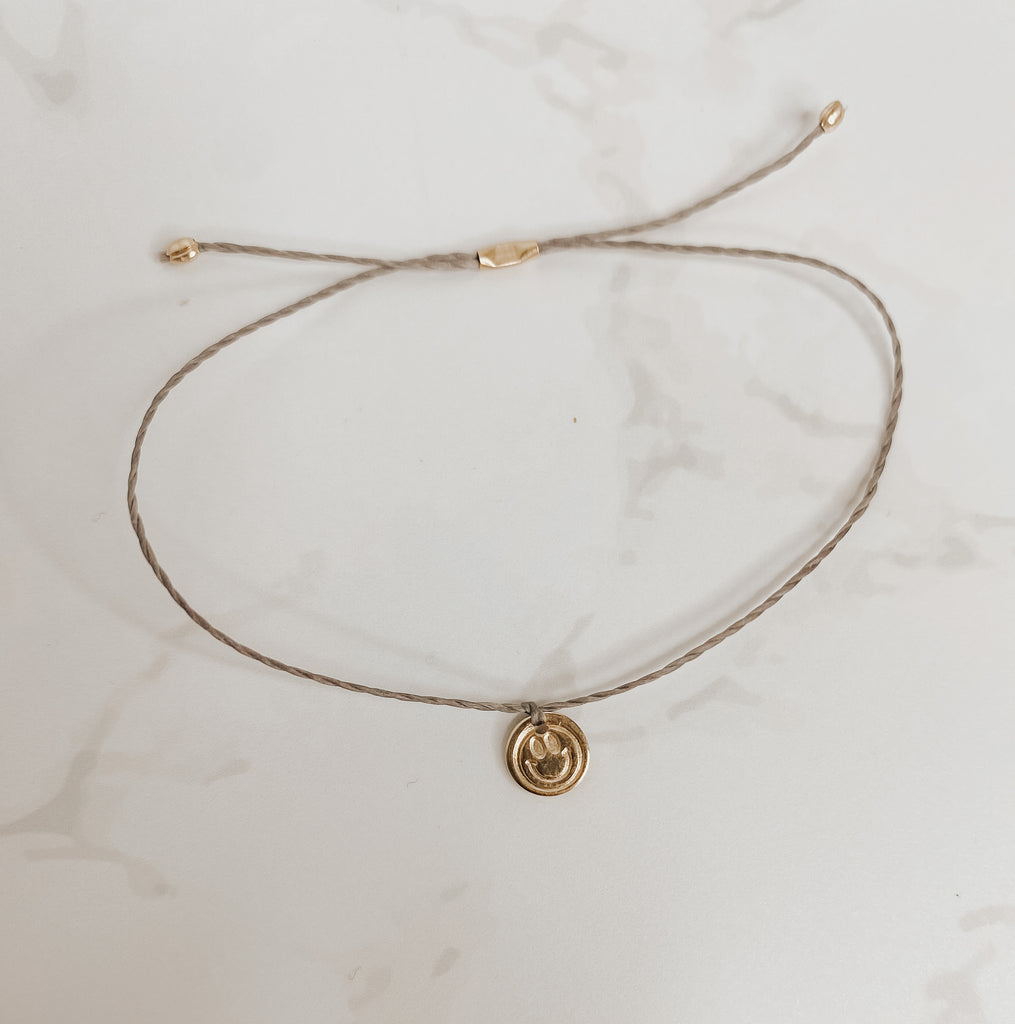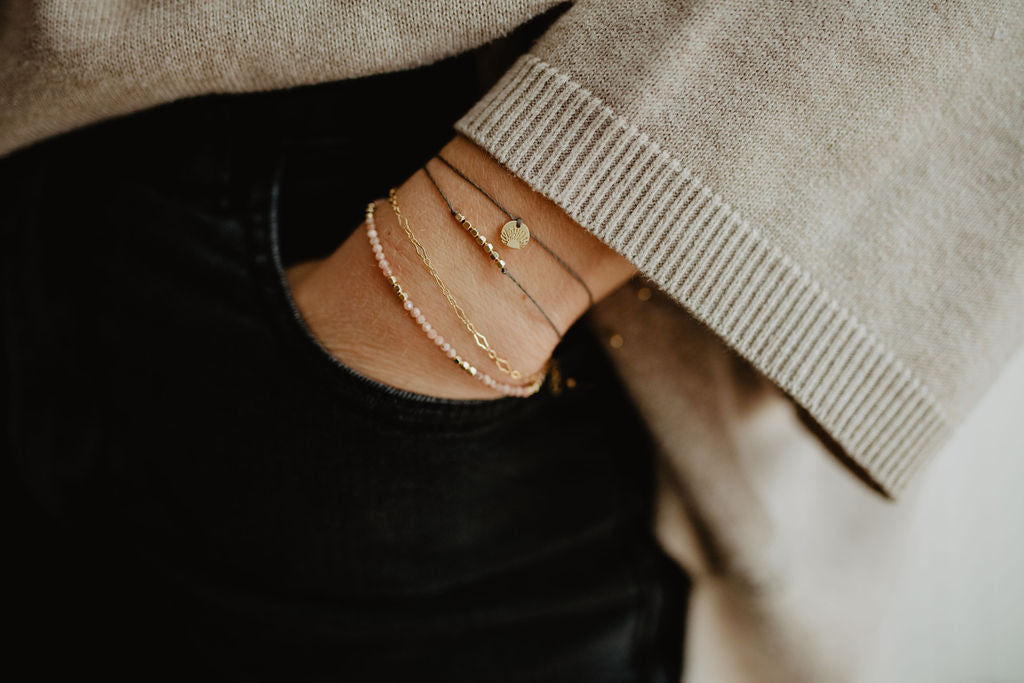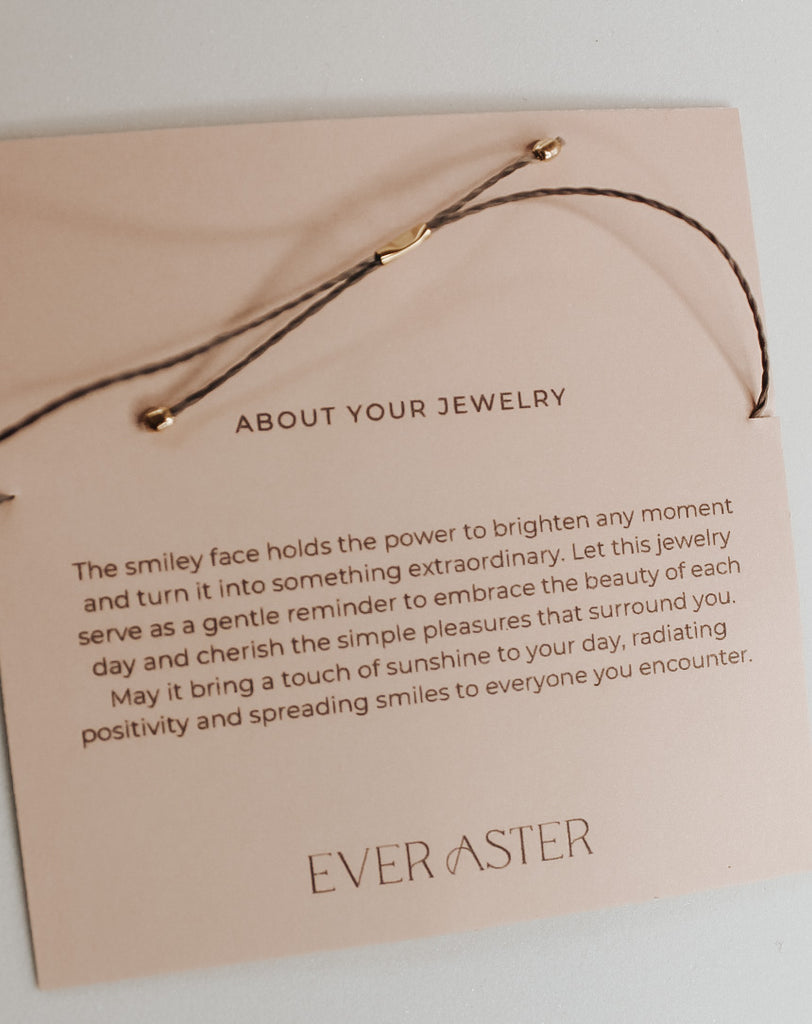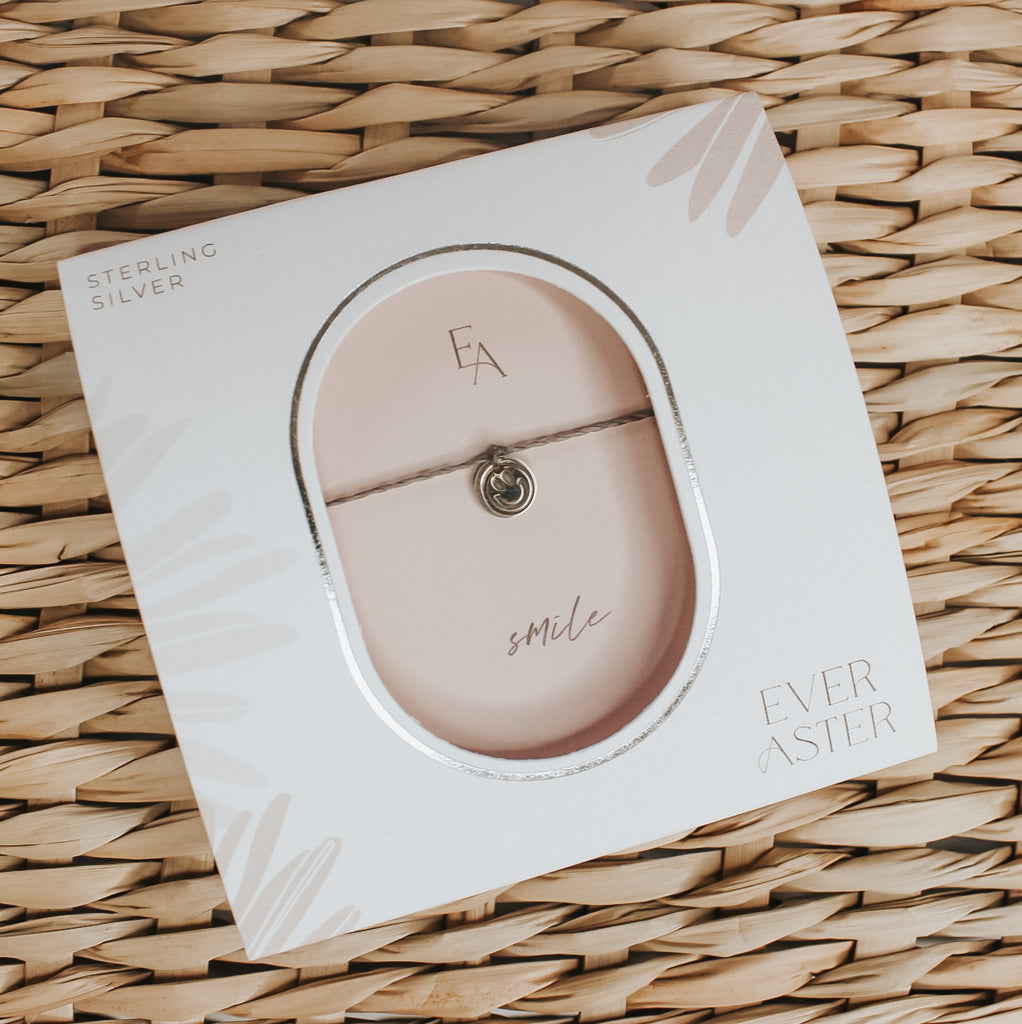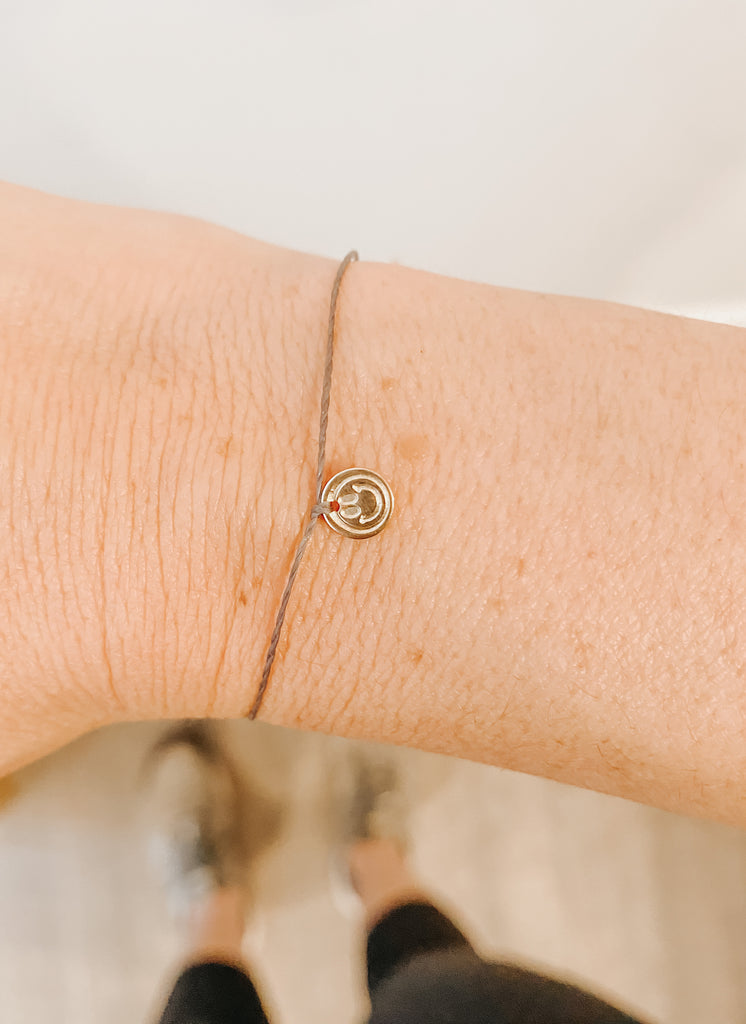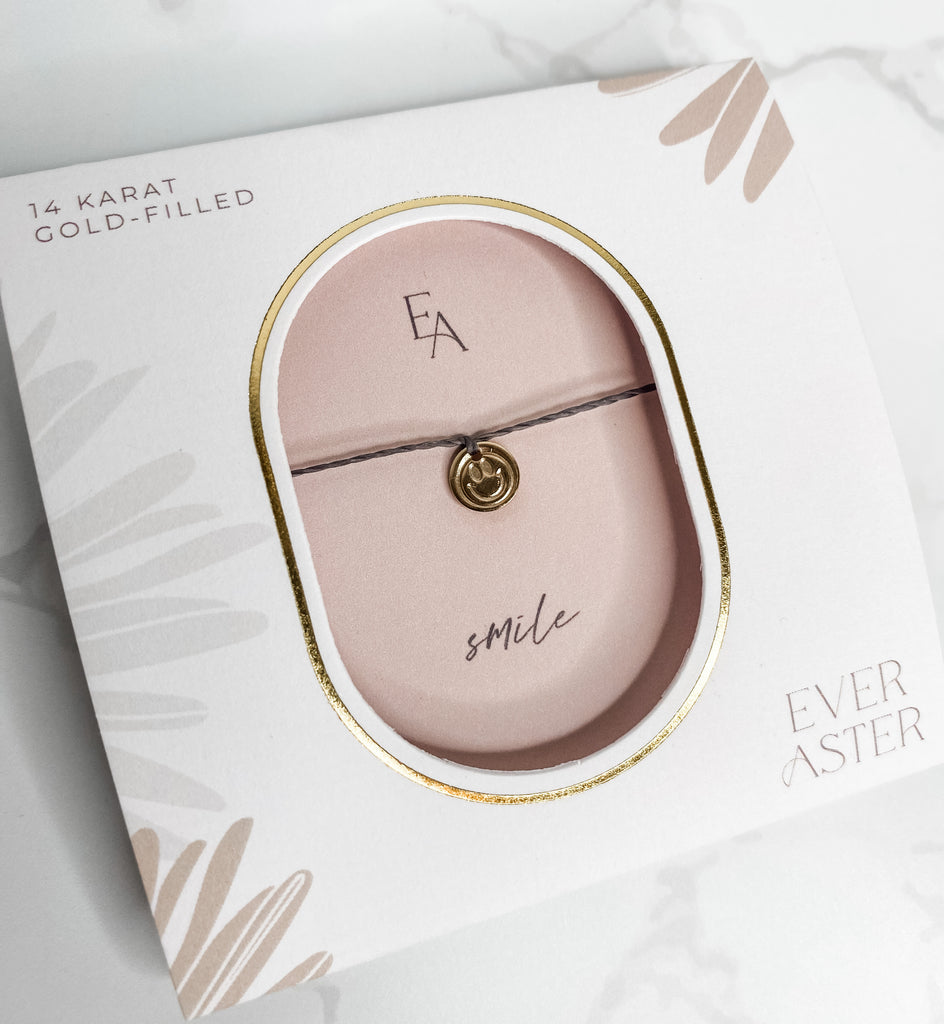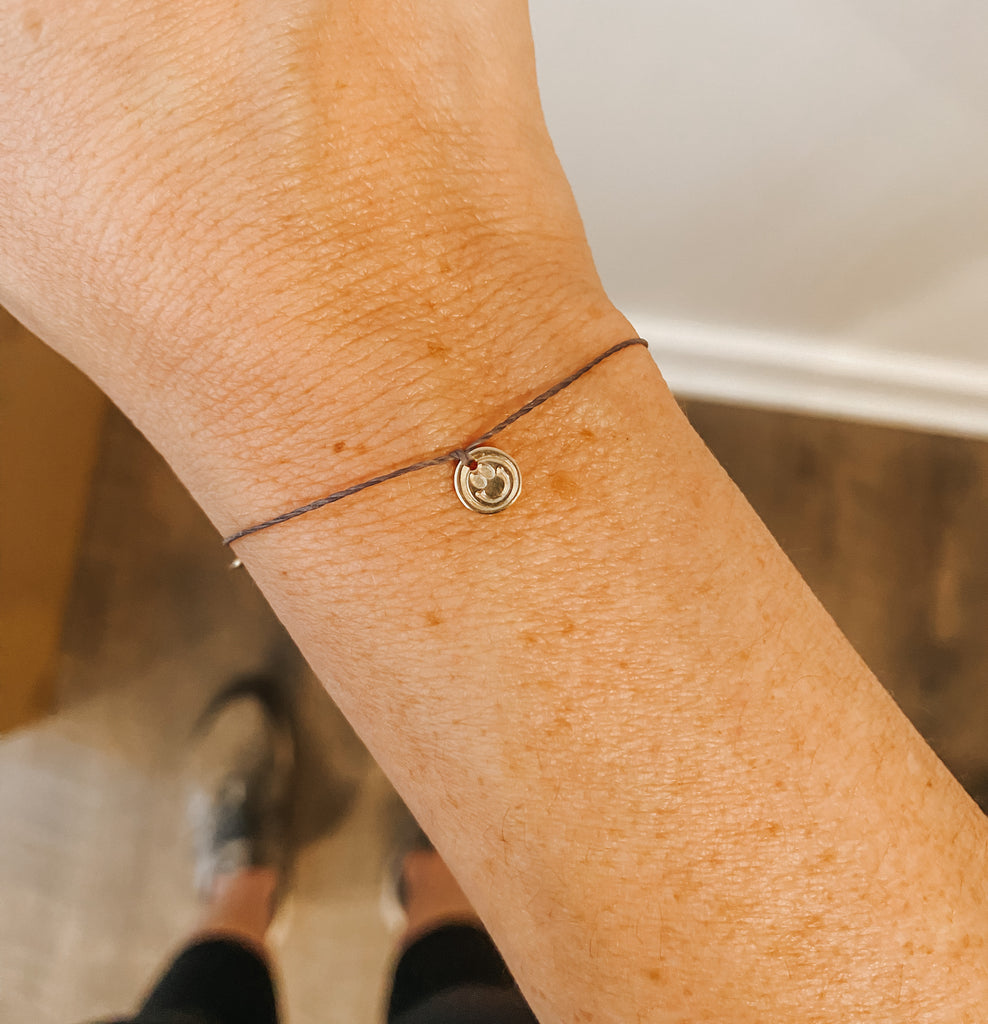 $0.00
Smiley Face Bracelet
Introducing our Smiley Face Cord Bracelet, a cheerful accessory that is bound to bring joy to your day! Handcrafted with care, this bracelet features a charming 6mm charm that has been hand stamped with a smiley face design.

The charm is available in your choice of either sterling silver or gold-filled, allowing you to select the option that best suits your style. It is securely attached to a durable and waterproof polyester cord, ensuring its longevity and making it suitable for everyday wear.

The bracelet has a convenient sliding closure, allowing for easy adjustment and ensuring a comfortable fit for most wrist sizes. Whether you're a teenager or an adult, this versatile bracelet is designed to enhance your style and add a touch of positivity to any outfit.

When you receive your Smiley Face Cord Bracelet, it will come beautifully packaged on a card that simply says "smile." This serves as a gentle reminder to embrace the beauty of everyday life and to find happiness in even the smallest of moments. Turn the card around, and you'll discover a thoughtful message that will inspire you to appreciate the world around you.

This bracelet makes a wonderful gift for birthdays or any special occasion. Whether you're looking to surprise a loved one or treat yourself to a little something special, the Smiley Face Cord Bracelet is a perfect choice. Its charming design and uplifting message make it a thoughtful and meaningful gift that will be cherished for years to come.

Don't miss out on the opportunity to add a touch of happiness to your jewelry collection. Order your new cord bracelet today and embrace the joy of everyday life!