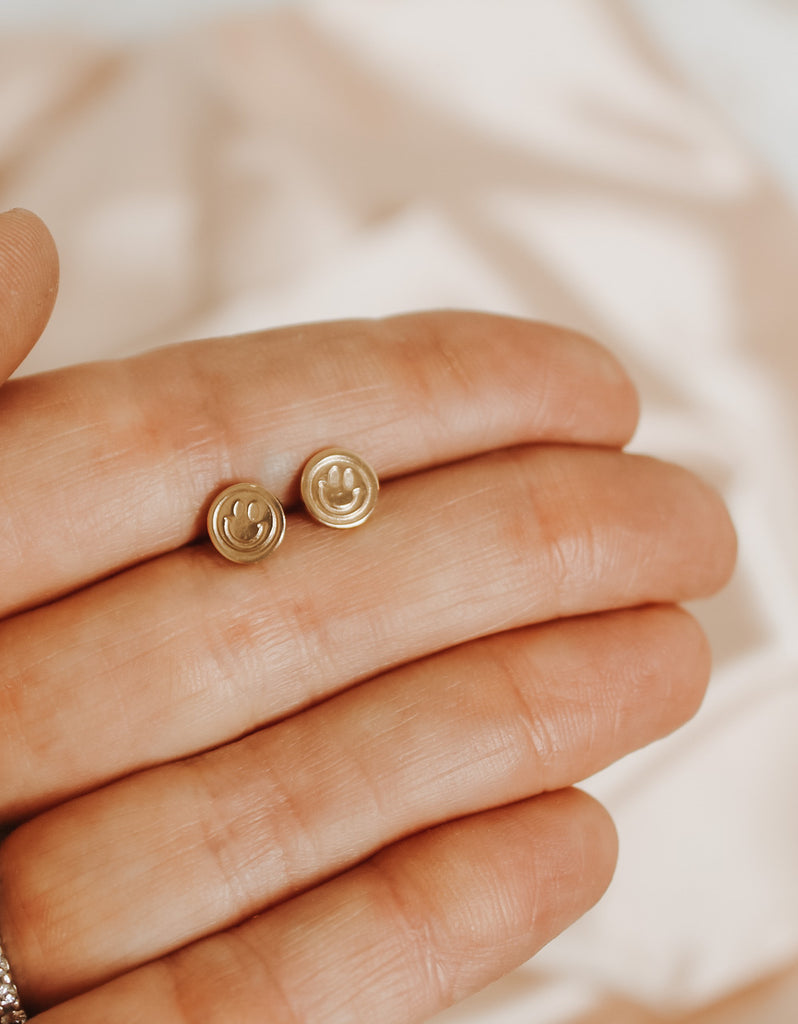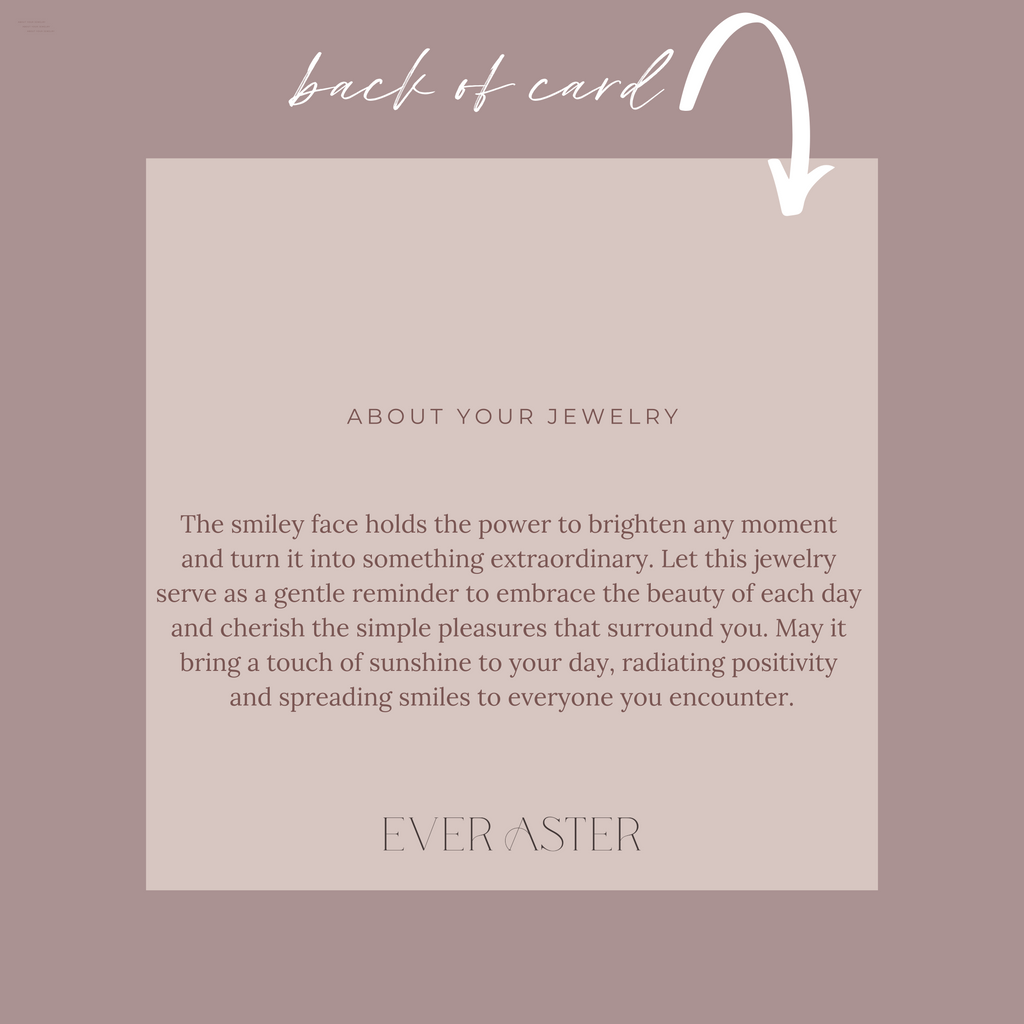 $0.00
Smiley Face Stud Earrings
Add a touch of whimsy and positivity to your accessory collection with our hand-stamped Smiley Face Earring Studs. These delightful minimalist studs are designed to brighten up your day and elevate your style with their adorable smiley face charm.

The smiley face earrings measure a dainty 6.4 mm, capturing the essence of happiness in a compact design. Each smiley face is lovingly hand-stamped, adding a unique and personalized touch to your earrings. This attention to detail ensures that every pair is one-of-a-kind, just like you. Choose from two elegant and durable options to suit your preference, sterling silver or gold-filled.

Your Smiley Face Earring Studs come beautifully packaged on a card that simply says 'smile.' with a lovely explanation on the back reminding you to smile.

Looking for a delightful gift that will bring happiness to a loved one's day? These Smiley Face Earring Studs make a wonderful gesture to show you care. The universal symbol of joy combined with the personalized hand-stamped charm makes for a meaningful and heartfelt present.

Specifications:
- Charm Size: 6.4 mm
- Material: Sterling Silver or Gold-Filled
- Packaging: Card with 'smile' message

Order yours today and let your style shine with positivity!