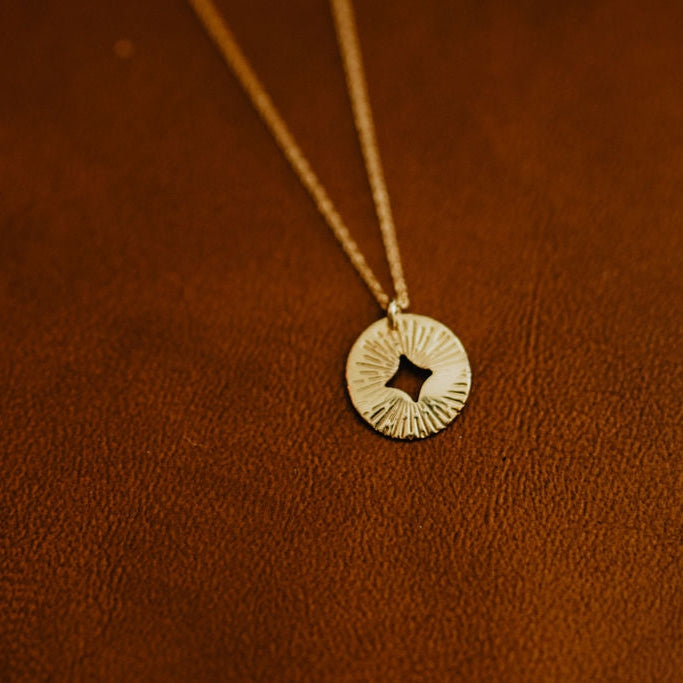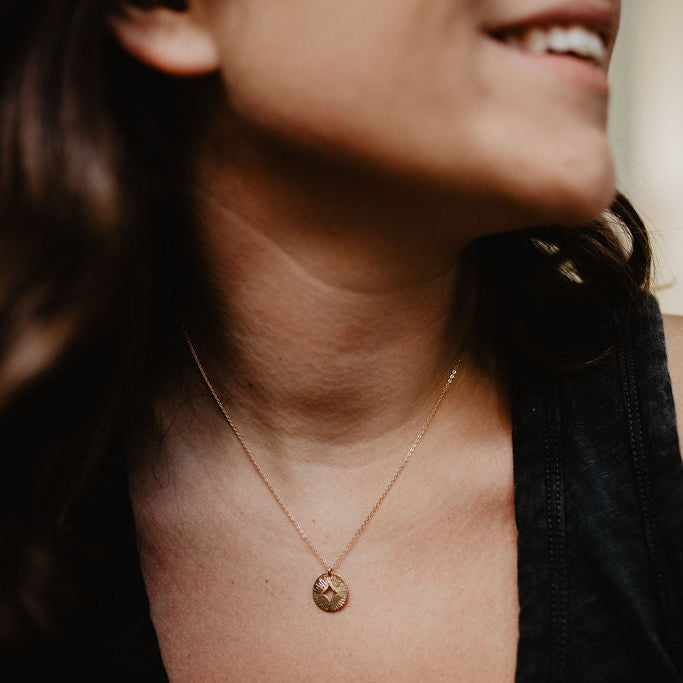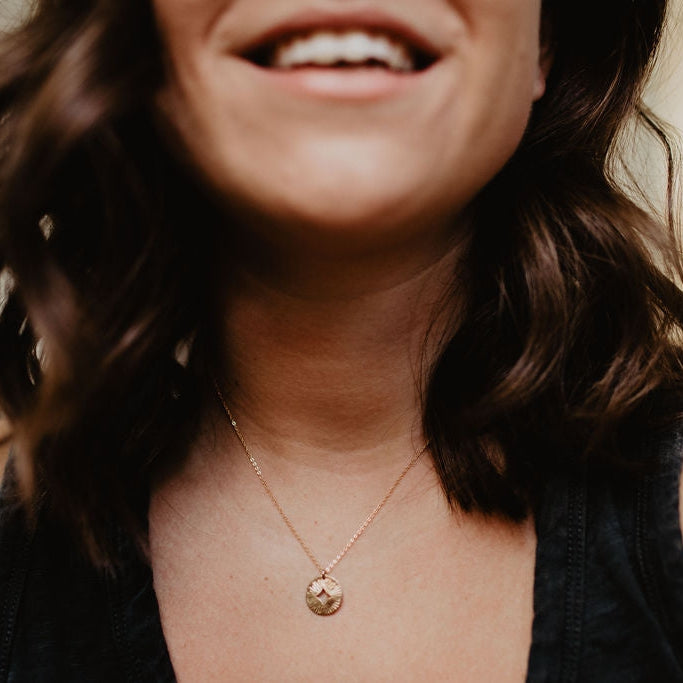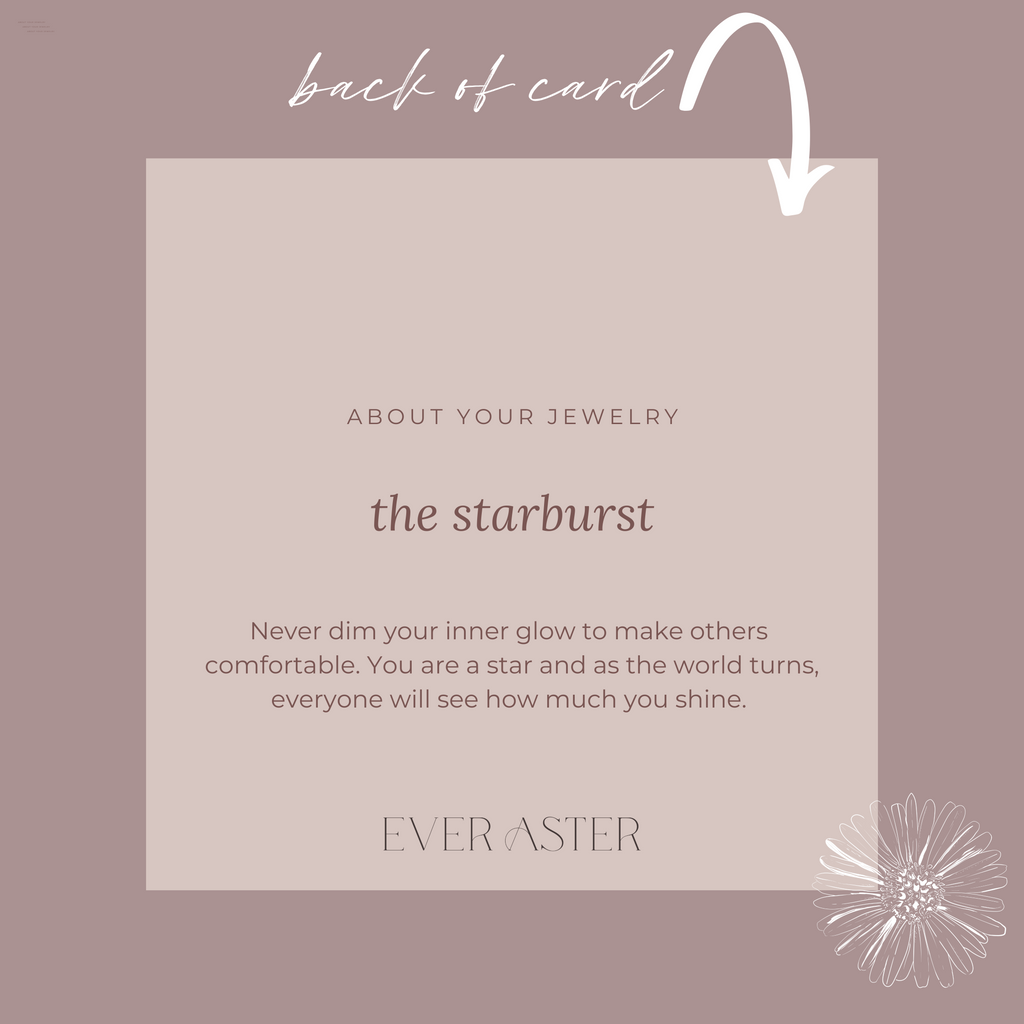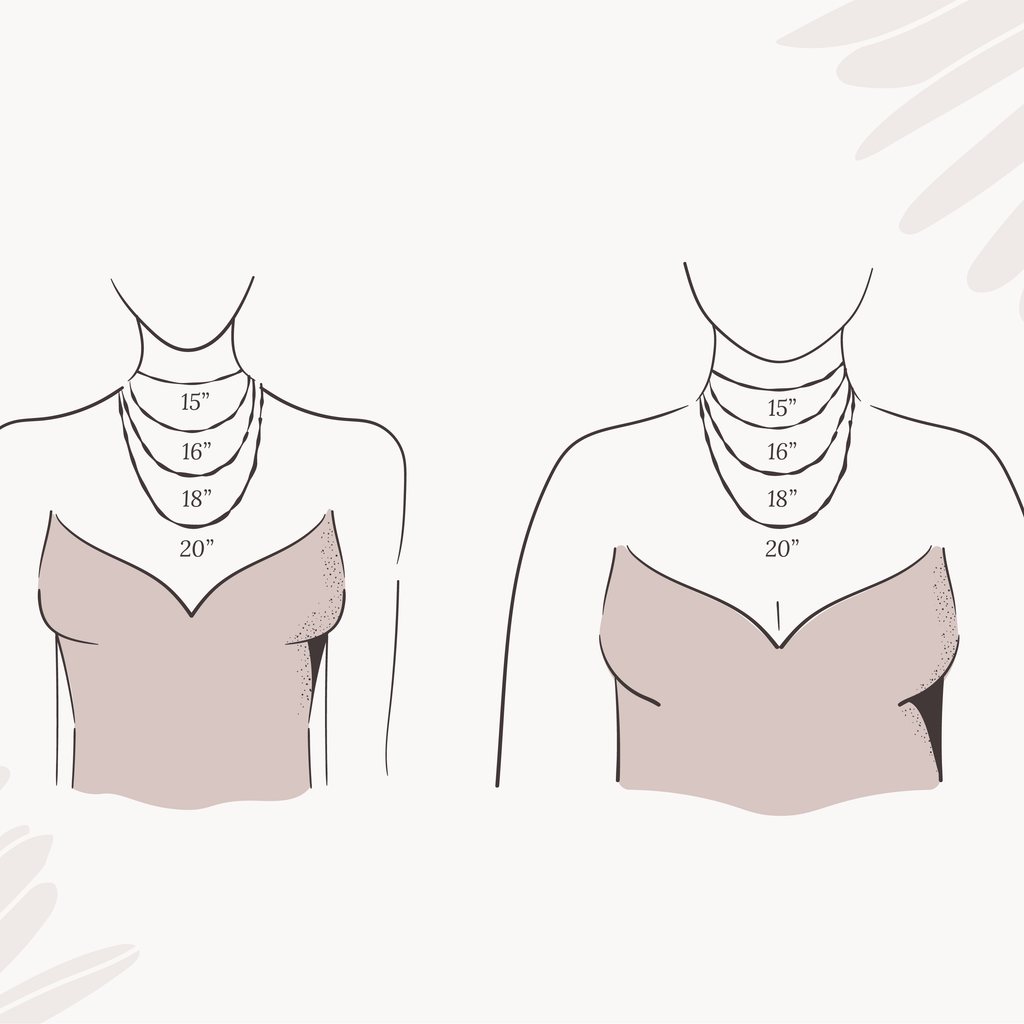 $0.00
Starburst Textured Necklace
Looking for a dainty yet empowering piece of jewelry? Look no further than our Textured Starburst Necklace.
Crafted from either sterling silver or gold-filled, this necklace features a 1/2 inch charm with a hand-stamped textured design and a hand-punched starburst in the center. The adjustable chain allows for a perfect fit, ranging from 16 to 18 inches, with an optional 2-inch extender available for purchase.
But this necklace isn't just stylish - it's also inspiring. Packaged on a card with the message "Despite it all, she shines", this necklace makes the perfect gift for someone who needs a little extra encouragement or empowerment.
Our Textured Starburst Necklace is versatile enough to be worn with both casual and formal outfits, and its minimalist design makes it perfect for layering or wearing on its own. It's a great birthday gift, or a treat for yourself!
Don't miss out on this unique and inspiring piece of jewelry. Add our Textured Starburst Necklace to your collection today.
Product Details
Charm comes in either gold-filled chain or sterling silver chain

Chain can be adjusted to 16 or 18 inches

Charm measures 1/2 inches in diameter

Hand stamped and hand punched

2 inch necklace extenders can be purchased separately
Ever Aster inspires meaningful connections by spreading hope and simplicity through its jewelry. These pieces are the perfect gift to convey a heartfelt message to your loved one that shines with thoughtfulness, kindness, and gratitude. We hope you find as much joy in wearing your jewelry as Kimberly Newcomb, the owner of Ever Aster, did when she created it.