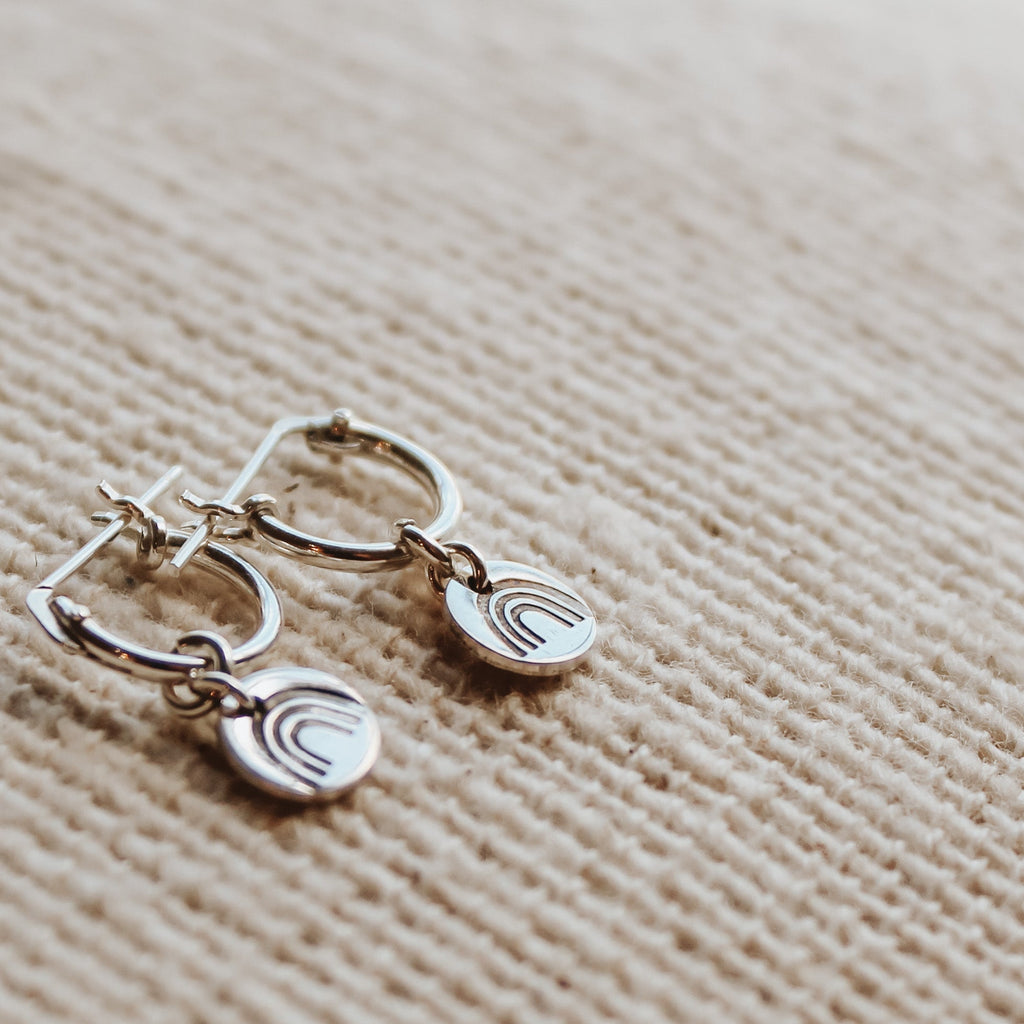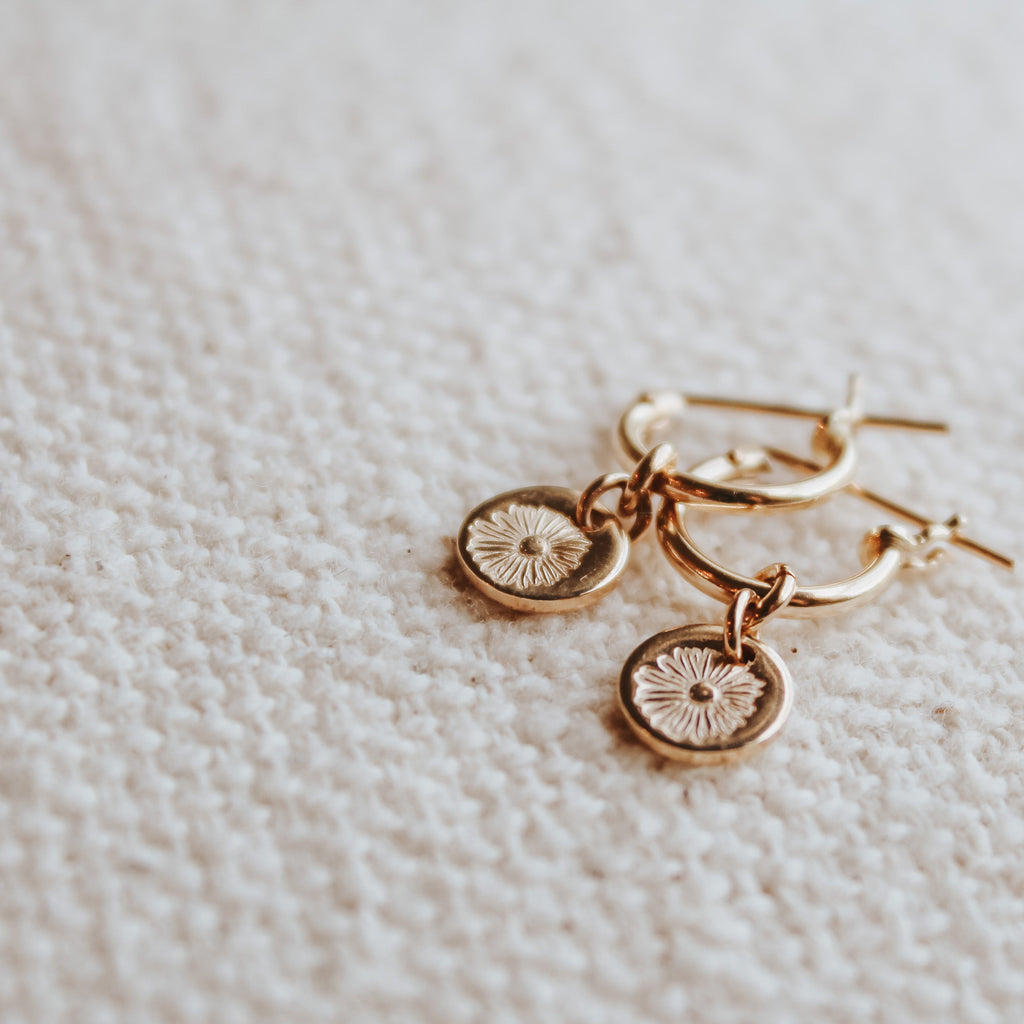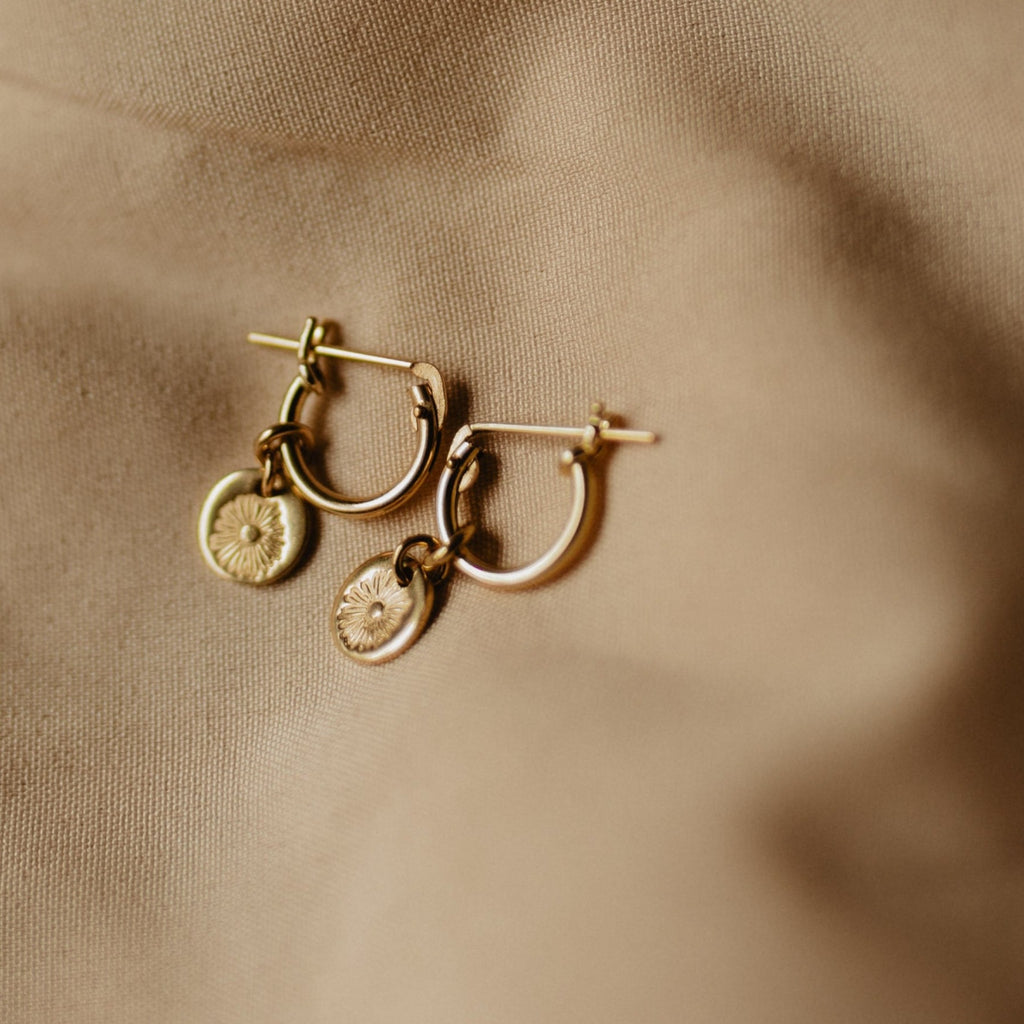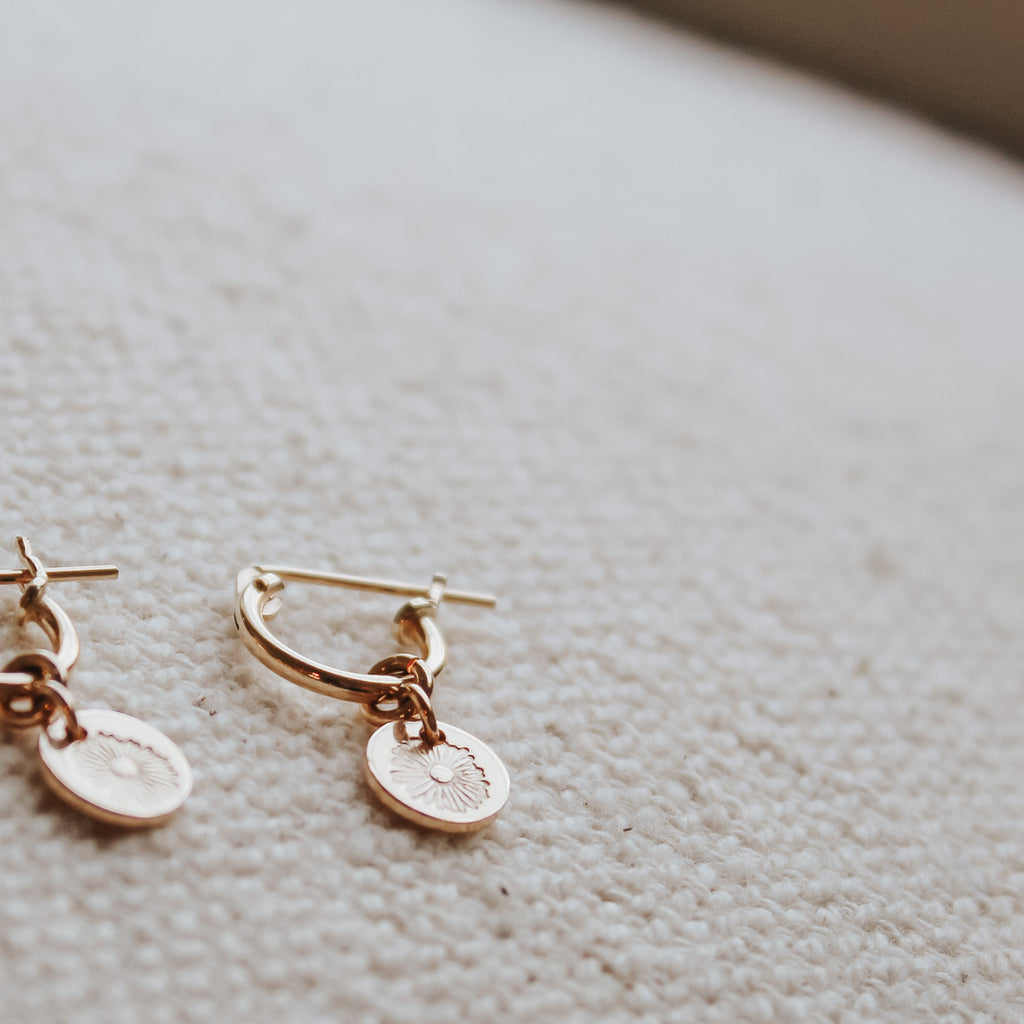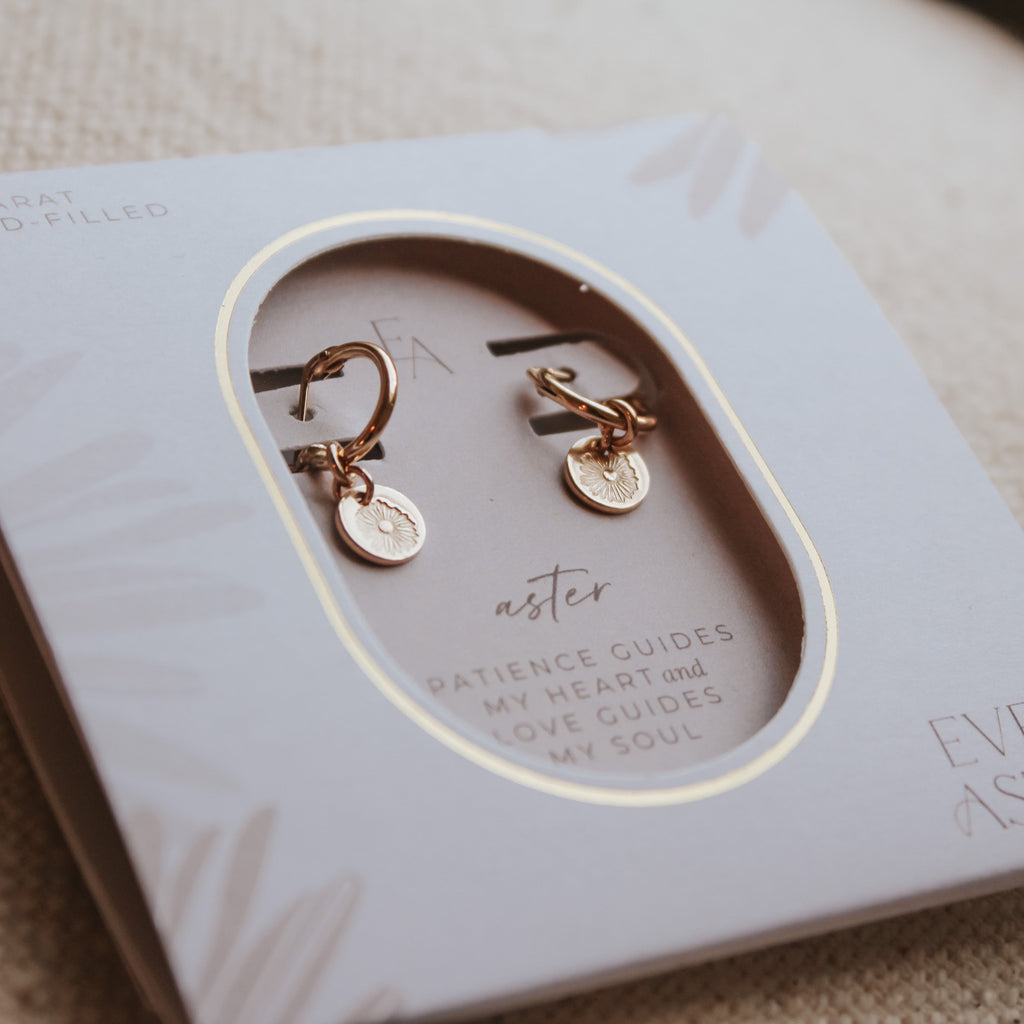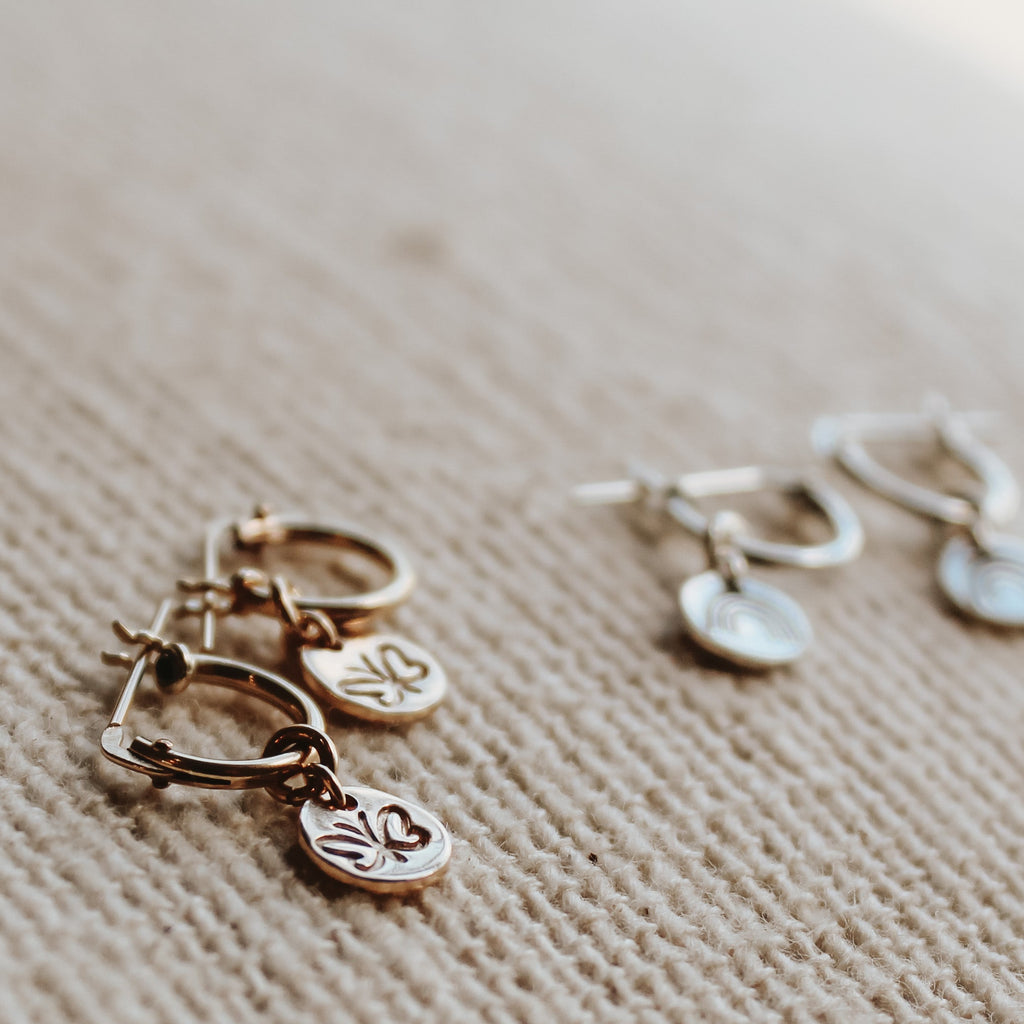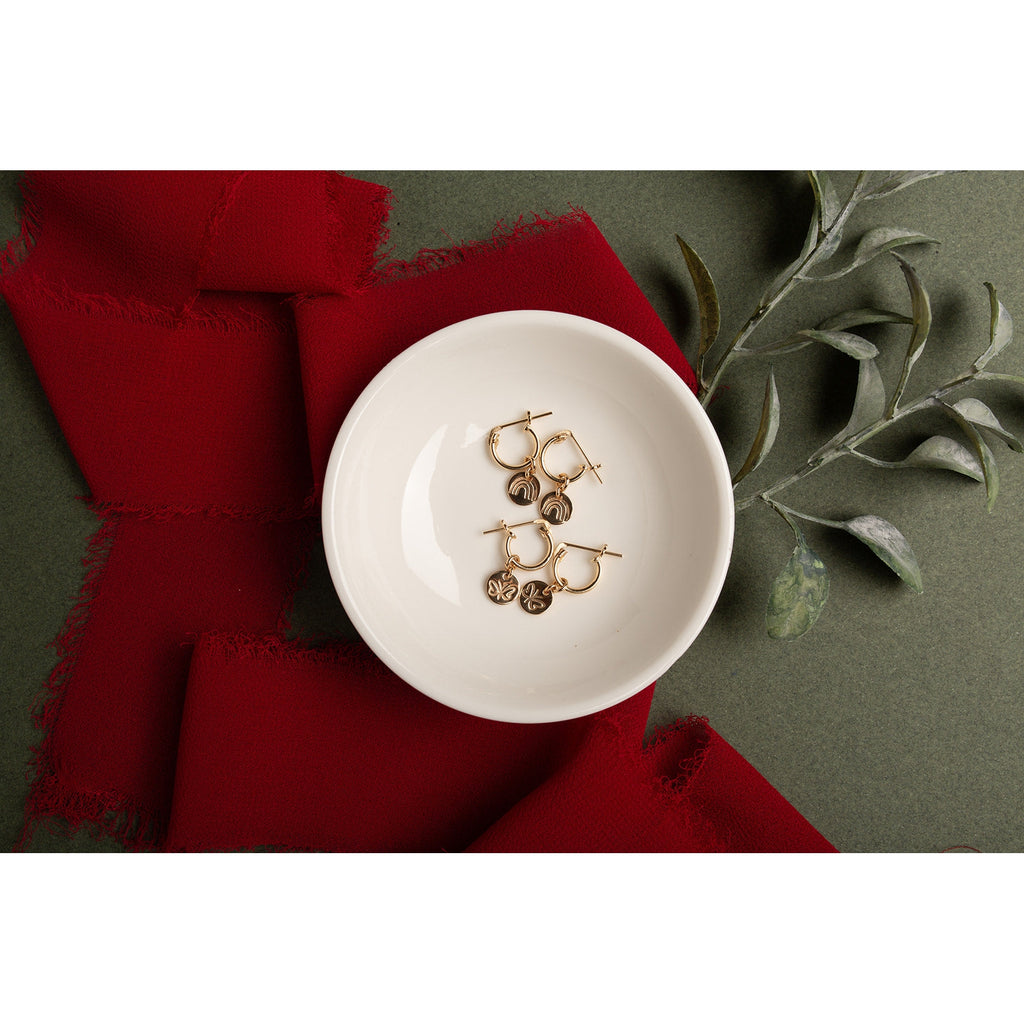 $0.00
Charm Hoop Earrings - Design Your Own
 Little details make life special.
The "blink and you'll miss it" aspects of our lives are often the ones that impact us the most. Your most cherished moments and personality traits are what make you beautiful.
Add a touch of elegance and personalization to your look with our customizable charm hoop earrings. Made from high-quality sterling silver or gold-filled material, these hoops measure 10mm in diameter and feature charming 6mm attached charms of your choice. With over 60 designs available on our charm chart, you can mix and match to create a personalized look that's uniquely you.
These earrings are perfect for those who appreciate minimalist and personalized jewelry. The versatile design of the hoops makes them suitable for any occasion, from casual to dressy. Plus, they make the perfect gift for a friend, sister, coworker, or anyone in your life who loves personalized and timeless accessories.
All of our charm hoop earrings are carefully crafted by hand, ensuring that each pair is unique and of the highest quality. They are lightweight and comfortable to wear, making them perfect for everyday wear. Order yours today and elevate your style with these stunning and customizable charm hoop earrings.
-10mm hoop earrings
-6mm charms
-sterling silver or gold filled
-choose design for charms (can be two different designs or two of the same)