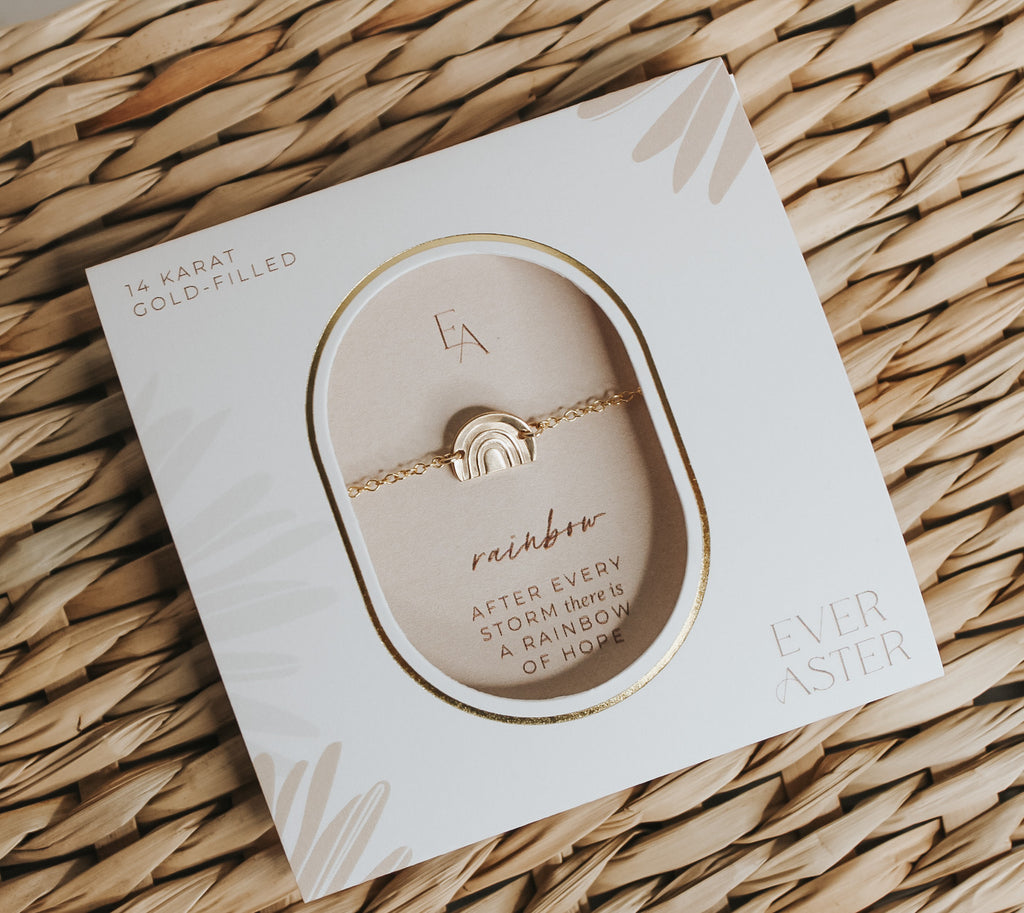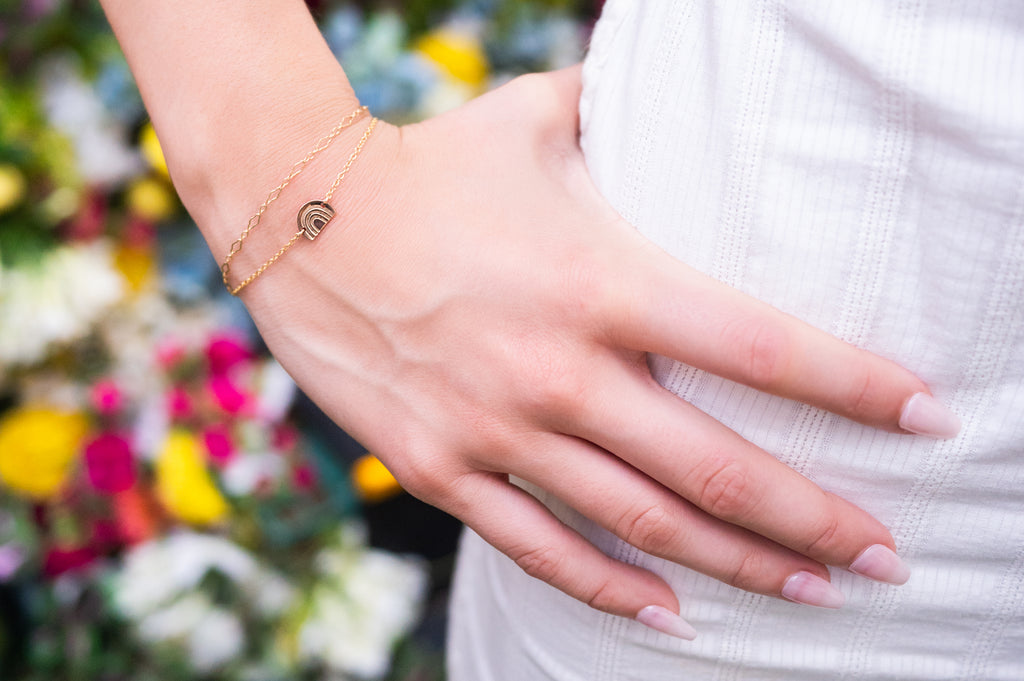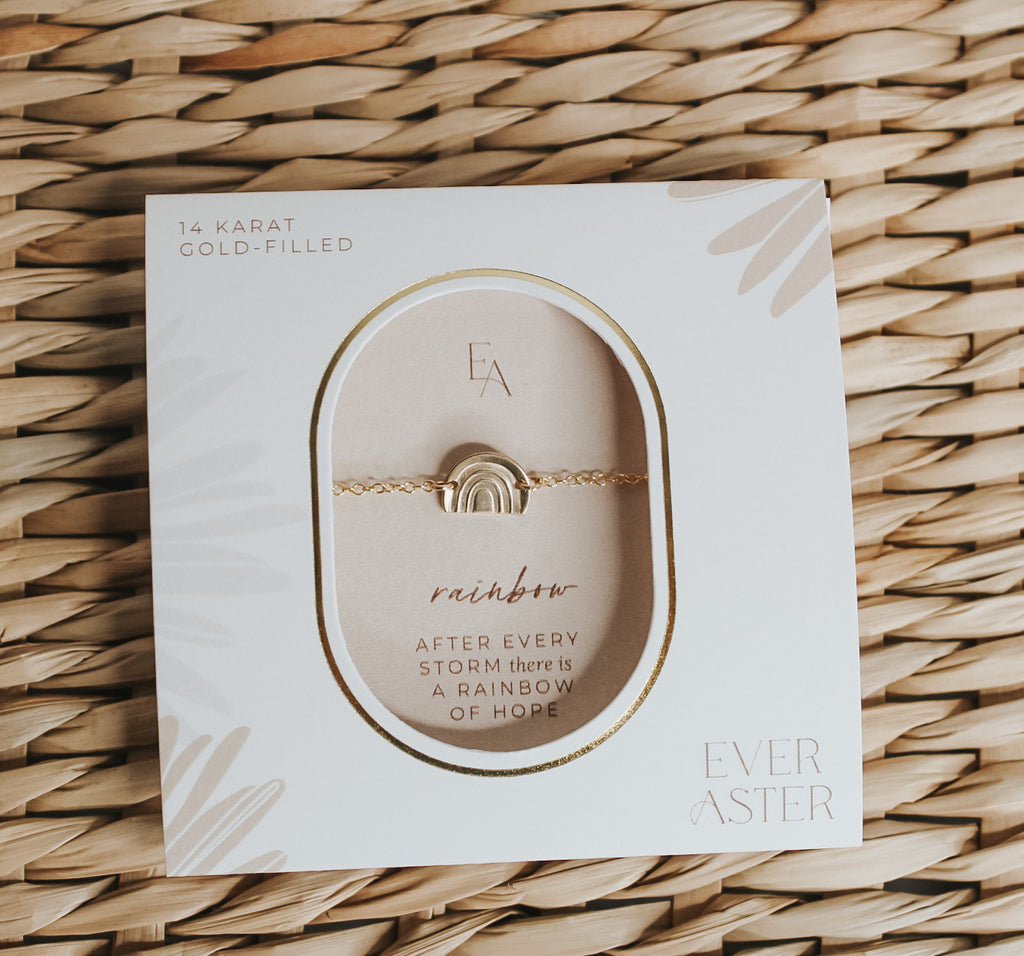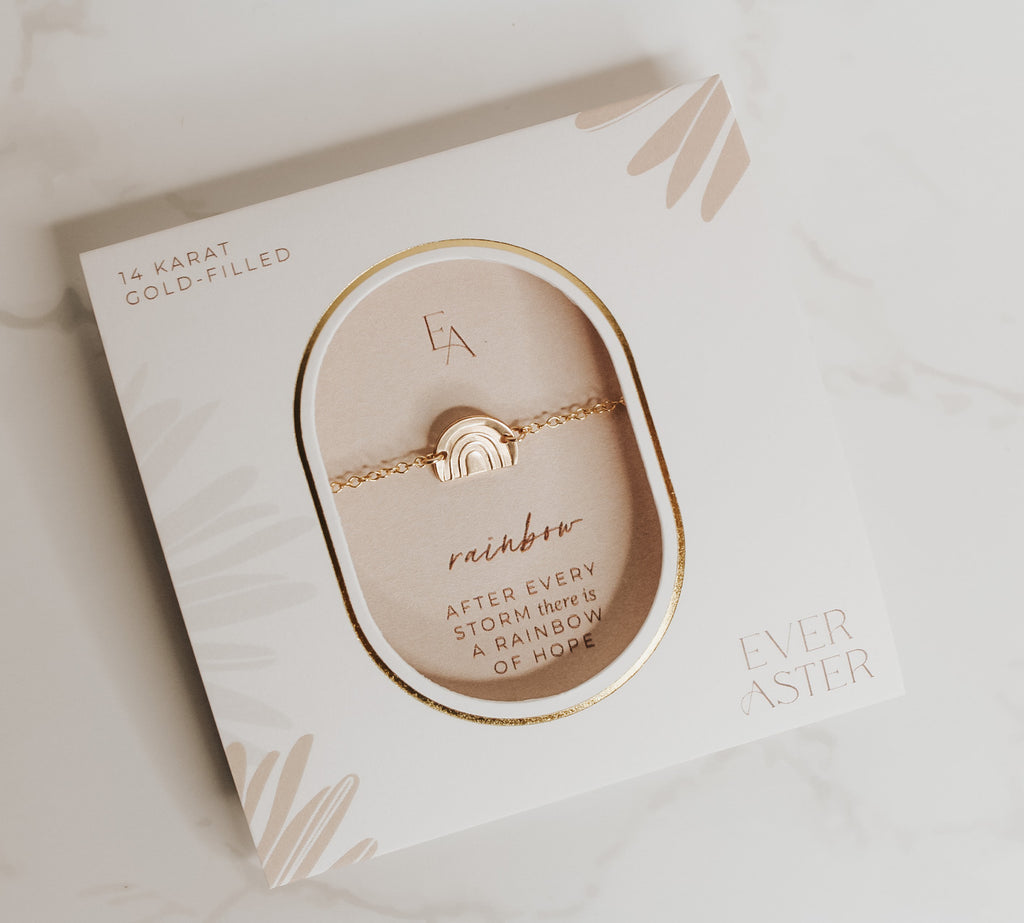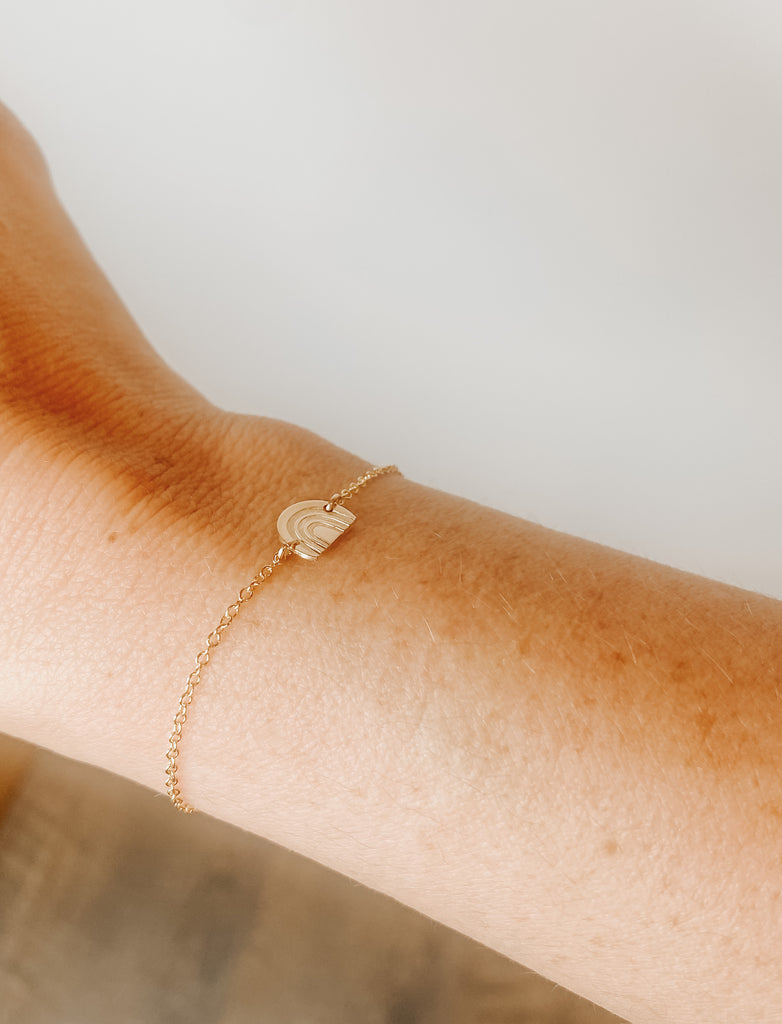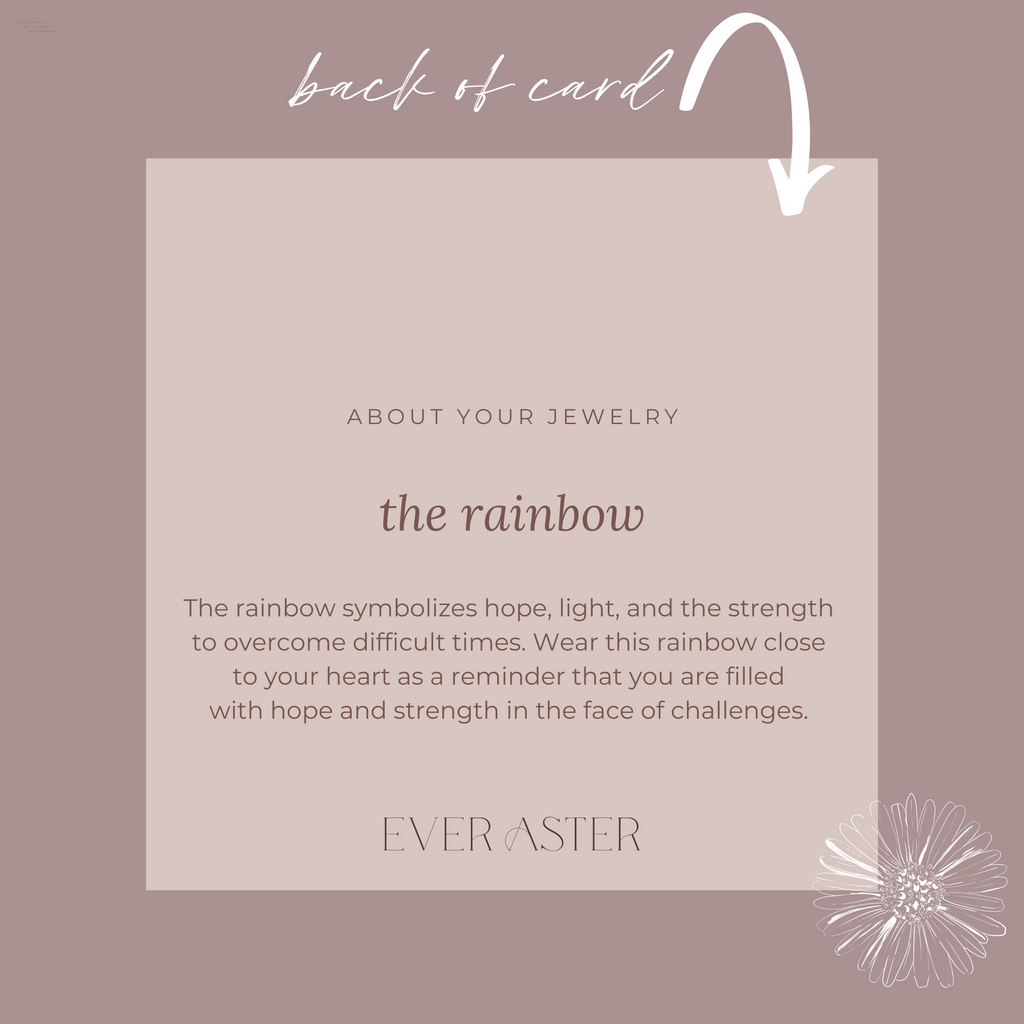 $0.00
Rainbow Shape Chain Bracelet
The rainbow shaped chain bracelet is a symbol of resilience, hope, and the beauty that emerges after adversity. hand-crafted with care and available in your choice of sterling silver or gold-filled, this bracelet is more than just an accessory; it's a piece of inspiration you can carry with you every day.

At the heart of this bracelet lies a delicately hand-stamped rainbow charm, measuring 3/8 inch across. The rainbow, a universal emblem of hope and promise, serves as a reminder that even after the darkest storms, there is a spectrum of light waiting to shine through.

The charm is connected to either a sterling silver or gold-filled chain, the choice is yours.The bracelet secures with a lobster clasp, ensuring both ease of wear and security. Choose between 6.5-7 inches or 7-7.5 inches.

This beautiful bracelet arrives in a thoughtfully designed package. The bracelet is nestled on a card that bears the words "after every storm, there is a rainbow of hope." This serves as a heartfelt sentiment, making this bracelet an ideal gift for those who have experienced loss. It's a token of support, a gesture of comfort, and a testament to the strength that emerges from the most challenging times.

Embrace the journey of healing and renewal with our Rainbow Shaped Chain Bracelet. Wear it as a daily reminder of the strength that resides within and the bright horizons that await. Whether you're gifting it to a loved one or adorning yourself, this bracelet is a radiant symbol of hope and a celebration of life's resilience.