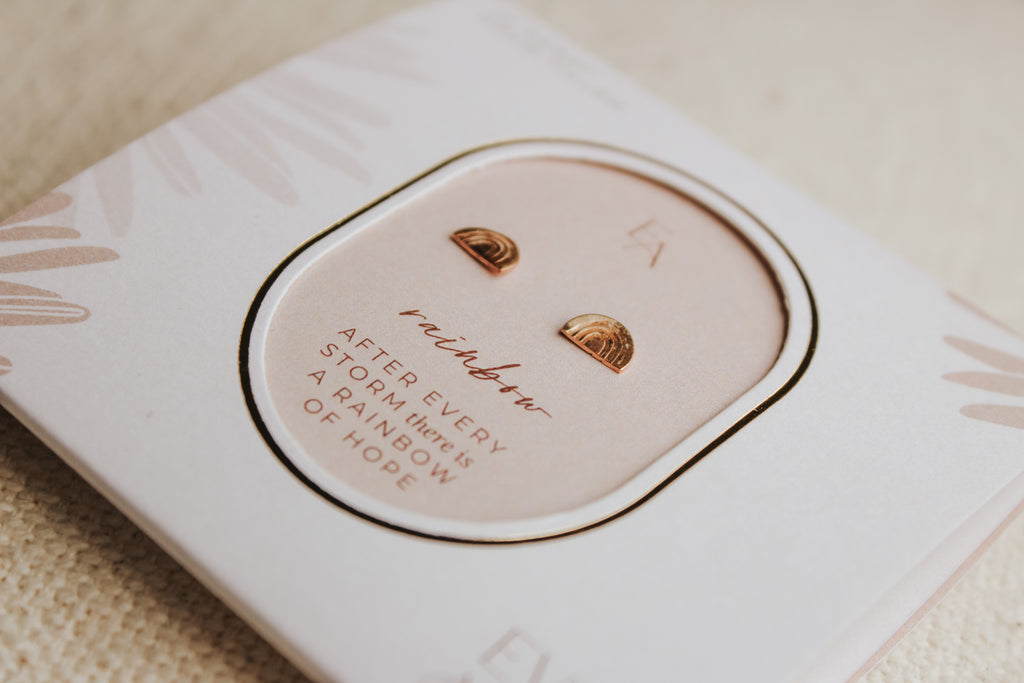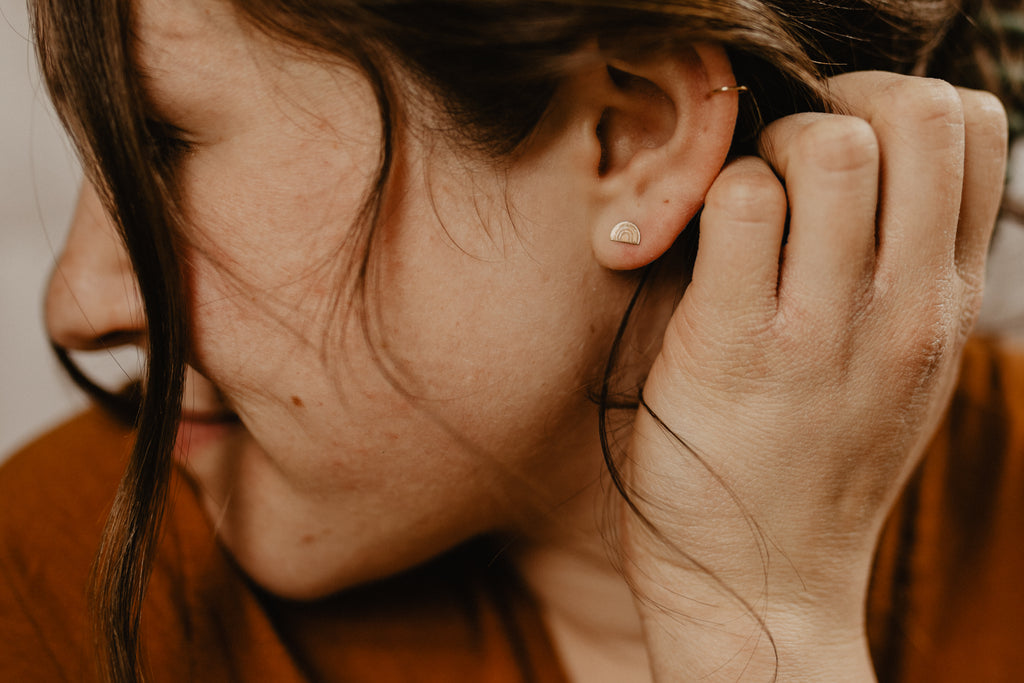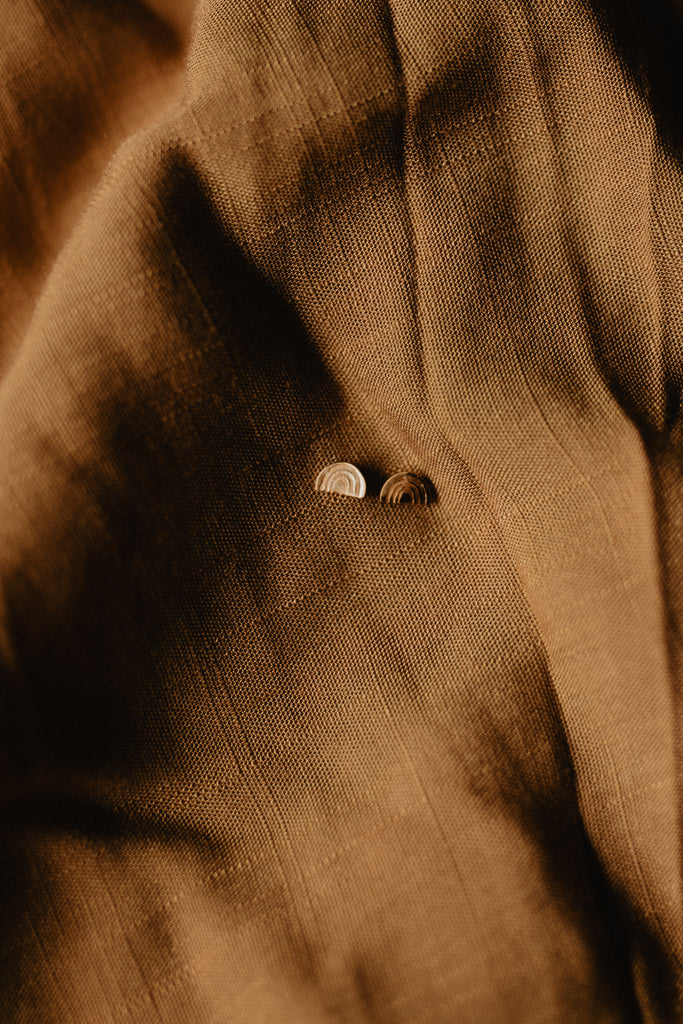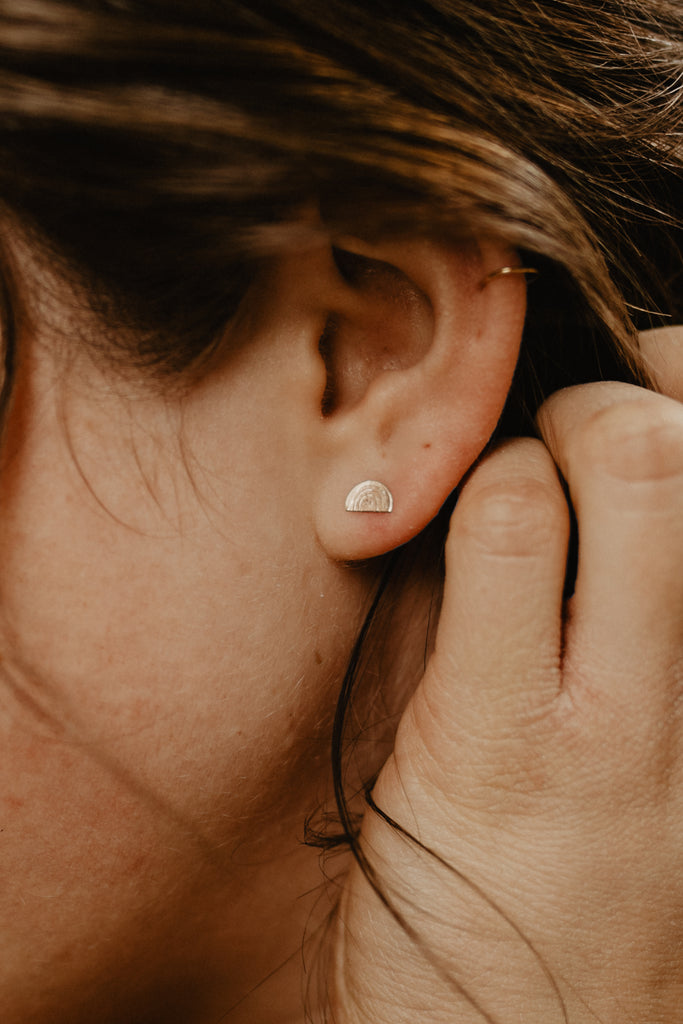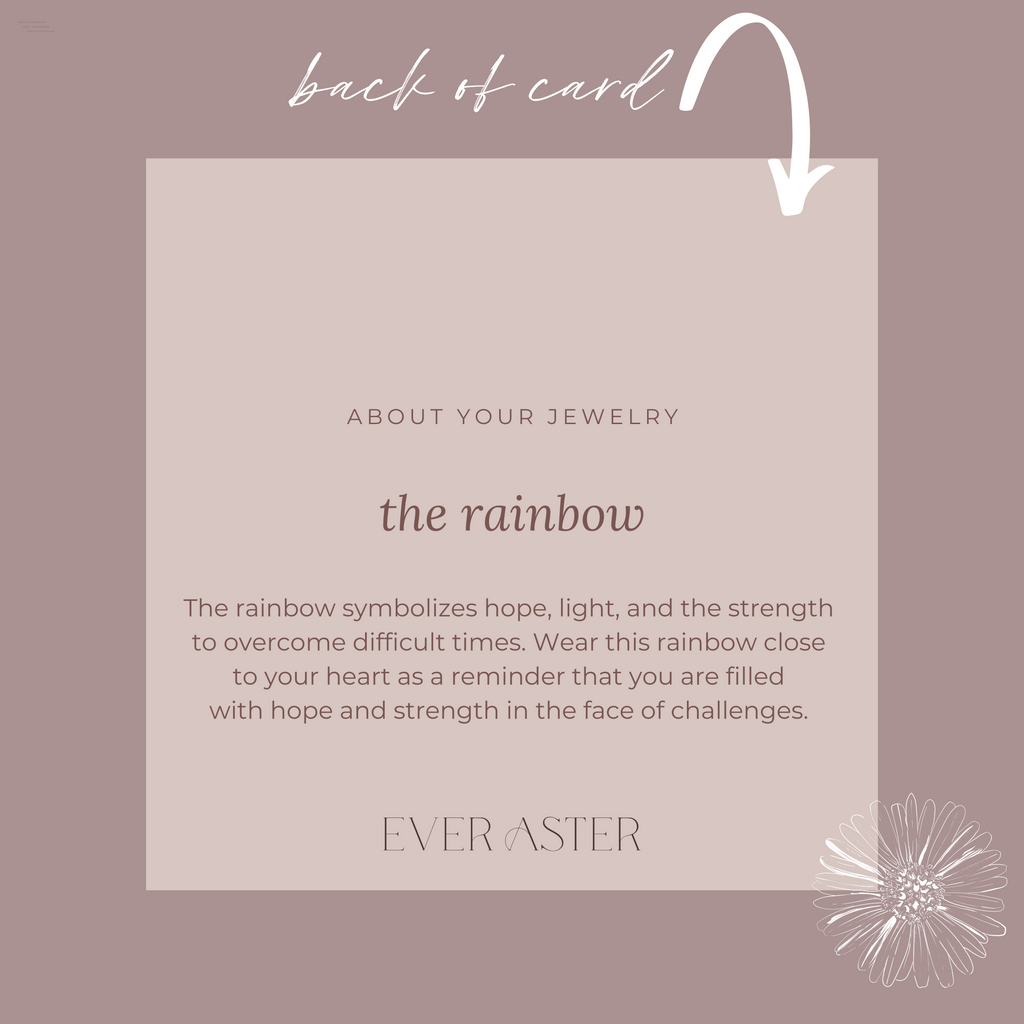 $0.00
Rainbow Shape Earring Studs
Introducing our dainty Rainbow Stud Earrings – a delicate embodiment of hope and resilience that's sure to light up both your style and spirit. Each tiny rainbow design is hand stamped and hand cut, forming a dainty yet impactful rainbow shape that holds a world of meaning.

This listing includes a charming pair of earrings, measuring 6.4mm across, accompanied by butterfly backs for effortless wearing. Choose from either the sterling silver or gold filled – both options exude daintiness that complements any outfit and occasion.

But there's more to these earrings than meets the eye. Each pair comes beautifully presented on a thoughtfully designed card that reads, "After every storm there is a rainbow of hope." This message serves as a heartwarming reminder that even in the midst of life's challenges, there's a beacon of hope waiting to shine through. Flip the card to find an additional sweet sentiment nestled on the back, offering comfort and encouragement to anyone going through a difficult time.

These Rainbow Stud Earrings make for the perfect gift, a meaningful token to show someone you care. Whether they're facing personal struggles, embarking on a new journey, or simply in need of a boost, these earrings symbolize the strength that comes from adversity and the promise of brighter days ahead.